Takeaways
Rescue dogs are typically adopted from shelters and may have unknown medical histories, making pet insurance essential for their care.
Preventive care is crucial for rescue dogs, who may be at higher risk of certain health issues and behavioral problems.
When choosing pet insurance for a rescue dog, it's important to consider your budget, the dog's unique needs, and the insurer's policy offerings.
Rescue dogs are typically adopted from an animal rescue organization or shelter, which takes them in temporarily after they were abandoned, surrendered, or removed from neglectful situations.
Pet insurance for these dogs is no different than pet insurance for any other dog. It's a form of health insurance that can help cover the costs of veterinary care and treatment for your rescue pup in the event of illness or injury.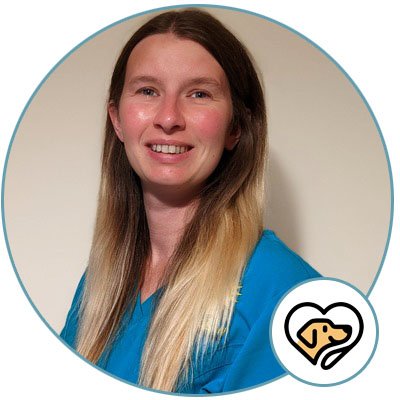 Why is pet insurance for rescue dogs so important?
Pet insurance is recommended for all dogs, but especially for rescue dogs. In addition to the overall benefits of this coverage, like improved health and peace of mind, pet insurance is a valuable way to prepare financially for the unknown backgrounds these dogs commonly have.
Purchasing pet insurance for your rescue dog is a wise choice. It can help cover unexpected costs and provide the best possible care for your furry friend without worrying about the financial burden.
Unlimited claims, No credit checks, No upper age limit & Multiple pet discounts
Compare the best rates on pet insurance
How Pet Insurance Works for Rescue Dogs
Explanation of pet insurance coverage
Pet insurance is a form of animal health coverage that helps pay for veterinary care in the event of illness or injury. It works by having the policyholder pay a monthly or yearly premium to the insurer, which then reimburses eligible veterinary expenses. Pet insurance can help owners manage unexpected and costly vet bills, providing peace of mind that their pets can get the care they need without breaking the bank.
Types of pet insurance policies
There are three main types of pet insurance policies, plus a range of optional add-ons:
Time-Limited Policies: these pet insurance policies are usually 12 months in length, covering conditions and medical events that occur during that period (up to any pre-determined limits).
Lifetime Policies: these pet insurance policies cover the pet's entire lifetime, usually with annual coverage limits. As long as you pay your monthly premiums, these renew each year. Lifetime policies are more comprehensive and better for ongoing or chronic health conditions. However, the premiums may add up over time and feel more costly if it goes unused.
Accident-Only Policies: these policies only cover one-time events like when a dog breaks a bone or consumes something toxic to dogs. They do not cover illnesses, routine care, or any pre-existing conditions.
Accident and Illness Policies: these cover accidents but also unexpected illness, such as diabetes or cancer.
Add-ons and upgrades: some plans offer additional coverage add-ons like alternative medicines and holistic wellness treatments.
Coverage options for pet insurance for rescue dogs
Age and pre-existing conditions may be more common in rescue dogs, resulting in waiting periods or limitations on available policies. However, no policy excludes rescue dogs by definition, and it's not too late to get pet insurance!
Why Rescue Dogs Need Pet Insurance
Common health issues in rescue dogs
Rescue dogs may be at higher risk of certain health issues due to their past living conditions or unknown medical history. This makes pet insurance even more essential for their care.
Some rescue dogs may need more frequent vet visits, vaccinations, and preventive care to get them back to good health, which can be costly. While many rescues are pure breeds, a lot are mixes. Understanding these differences can help care for their unique needs and likely hereditary factors.
Behavioral issues that may require treatment
The potential for behavioral problems due to past trauma or neglect is real. Specialized training or behavioral therapy may be necessary to help the dog overcome these issues. Anxiety or stress-related issues resulting from their previous environment or experiences may also require specialized care and management to help them adjust to their new home and become happy well-adjusted pets.
Importance of preventive care for rescue dogs
Preventive care is essential. It can impact a rescue dog's health and well-being in the following ways:
Early detection
Regular preventive care visits can help owners identify underlying health problems before they become serious. Early intervention and treatment are often more effective and less costly long-term than treating a condition that has progressed or was otherwise unknown.
Saving money in the long-run
Preventive care can help reduce future healthcare costs for your rescue dog. You can avoid more costly treatments by preventing or detecting health problems early.
Establishing a baseline
Basically, you're setting a reference point for the future. Many rescues do not have a current, fully-documented medical history. Some may have none at all. Understanding their baseline health can help to track and observe changes down the road. A vet visit of this kind often includes lab tests and a thorough physical examination.
Check out these questions owners should ask their vet.
Protecting yourself and others
Preventative care like flea medications and vaccinations help protect your dog and others they may interact with at a park or boarding stay. Most doggy daycare services, apartment leases, and travel methods require up-to-date vaccinations and flea prevention. Plus, you're helping prevent the spread of diseases between dogs.
Bringing home a happy, healthy rescue dog means understanding their current health and any existing health conditions. It's important to provide them with the right preventative care, including everything from diet and exercise to dental health.
Best Pet Insurance Options for Rescue Dogs
Like your rescue dog, the best plan for you depends on a number of factors unique to your situation.
Unfortunately, it is common for pet insurance companies to exclude pre-existing conditions from coverage. The good news is that many are great options when it comes to senior pets and wellness plans!
For older, senior pets, consider:
Farmers
Figo
Pets Best
Spot
Lemonade
Healthy Paws
For a broader range of benefits like dental care and annual wellness exams, consider:
Farmers
Figo
Nationwide
Spot
Pets Best
Lemonade
Unlimited claims, No credit checks, No upper age limit & Multiple pet discounts
Compare the best rates on pet insurance
What to Consider When Choosing Pet Insurance for a Rescue Dog
When selecting pet insurance for a rescue dog, it's important to consider your budget and your pet's individual needs. You'll also want to research the insurance company itself as well as its policy options.
What's in your budget?
Consider what you can afford now and in the future
Compare pet insurance costs, including annual limits, deductibles, and monthly premiums
What's best for your dog's unique needs?
Keep your dog's age and breed in mind
Are there any limits to pre-existing conditions?
Check whether the rescue organization can provide any medical history
Does the insurer cover behavioral conditions?
Do they need cover for hereditary conditions?
Are there waiting periods before coverage goes into effect?
Which provider offers the best plans and services?
Research the insurer and its overall reputation
Do they have reliable, responsive customer service?
What are the provider's reviews and ratings like?
Some other factors to consider when shopping for rescue dog pet insurance:
What plan types are available?
Are there any exclusions or limitations to their policies?
Add-ons or unique policy options such as behavioral support
Dig into these 10 pet insurance questions to ask before signing up for a policy.
How to Get Pet Insurance for Your Rescue Dog
Steps to enroll in pet insurance for rescue dogs
Even with their unique considerations in mind, shopping for a rescue dog insurance policy is essentially the same as for any other dog. Here are two key types of information you'll need:
Your dog's medical history
Collect all relevant medical history records for reference. When obtaining pet insurance quotes, be prepared to answer questions about any previous health issues and their vaccination schedule, including exact dates and other specifics. Medical history may be limited for some shelter dogs, but the rescue organization should be able to provide you with all that they have.
Your dog's current health status
Have you noticed anything about the dog's health that could be relevant? Make a list of any allergy symptoms, medications they're taking, or anything you anticipate in their future. This will help you decide which plan is best.
How to provide medical records for your rescue dog
Having your dog's medical records is important to guarantee that they get the right care and treatment.
Reach out to the shelter or rescue organization
A shelter or adoption facility should have any medical records for your dog, including care at the time of intake. These are included in the adoption paperwork and can be requested later (sometimes for a small fee).
Contact the previous owner
You may be able to reach out to the dog's previous owner for any documentation they have.
Check with their veterinarian
Especially if you know where your dog was treated in the past, you can also reach out to them for any available medical records they have. Be prepared to provide proof of adoption and sign a release form in this process.
If you can't get the records, talk to your current vet to start fresh by creating a baseline health profile for your newly adopted dog.
Rescue dogs are a rewarding investment
You may be considering a puppy from a breeder for the many possible challenges of adopting or rescuing a dog. Still, it is important to note how mutually-beneficial your relationship can be with one of these animals. With the right care and insurance plan, you'll have more time to focus on playtime and cuddles and less on the policy stuff.
Should I adopt a dog or buy a puppy?
Approximately 3.1 million dogs enter animal shelters annually, and only 23% of dogs are adopted from shelters or humane societies.
While many of these animals are young, perfectly loveable, and even popular breeds, many are surrendered to shelters due to health or behavioral issues. With the right pet insurance policy, you can have greater confidence in giving these pups a second chance at a forever home.
Unlimited claims, No credit checks, No upper age limit & Multiple pet discounts
Compare the best rates on pet insurance