Takeaways
Certain service providers will offer a military discount on pet insurance policies for active duty members and veterans.
Pet insurance military discounts are usually 5-15% off an eligible plan.
You'll need to confirm your military status with your provider of choice before receiving a discount.
Eligibility may vary from state to state.
Securing pet insurance is an excellent way to protect your beloved best buddy. Fortunately, service members are often eligible for pet insurance discounts as a thank-you for their service.
Below, we'll decode exactly what those discounts entail and share what providers support pet insurance discounts for active and former military members. Let's take a look!
Military Discounts On Pet Insurance: What To Expect
So, what types of discounts are available for military personnel on pet insurance? Generally speaking, participating providers will offer a discount on pet insurance premiums for active service members and veterans.
This discount varies from one insurance provider to the next, but it usually ranges between 5-15%. Some pet insurance providers allow you to compound a military discount with other pet insurance discounts, while others might only allow you to use one at a time.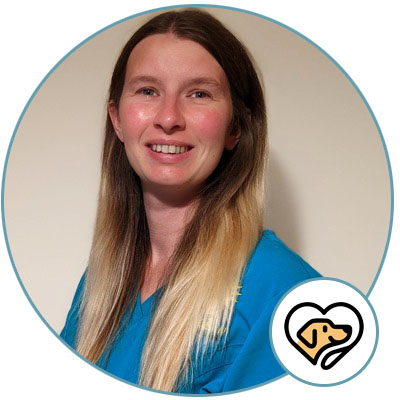 What Providers Offer Military Discounts On Pet Insurance?
Not all providers offer military discounts on pet insurance. Here are some of the providers that do offer discounts for active members or veterans:
Embrace: Former and active military members receive a 5% discount on online insurance policies for cats and dogs, though not available in New York or Tennessee.
Figo: Figo offers a 5% discount for active and past members on all pet insurance plans.
Fetch By The Dodo: Active and past members receive 10% off their monthly premium for cats and dogs.
GEICO: GEICO offers 15% off premiums for dogs and cats.
MetLife: While the offer isn't valid in New York or Tennessee, active and retired members get a 5% discount on plans for cats or dogs.
PetFirst: Service members and their families receive 5% off of plans, though this discount isn't valid in New York or Tennessee.
USAA: USAA offers up to 25% off pet insurance premiums for cats and dogs.
How To Quality For A Military Discount On Pet Insurance
Military discount eligibility varies based on your current status, policy, and state of residence. In most cases, insurance companies cover both active-duty military members and veterans. Some might also extend coverage to immediate family members.
Once you've purchased a pet insurance policy eligible for a military discount, you'll be asked to prove your current or past status. Your insurance provider will reach out to you directly to prove your military status, but usually, this involves providing documentation that confirms your status.
In most cases, there are no additional restrictions to the types of plans eligible for a military discount. However, overall discount eligibility may vary depending on your state of residence as showcased above.
Military Pet Insurance Discounts FAQ
Still have questions? Check out these commonly asked questions and answers surrounding military discounts for pet insurance:
Are there any additional discounts or benefits available for military members with pet insurance?
Families of active members or veterans may also be eligible for pet insurance discounts depending on the policy. Some policies allow you to benefit from more than one discount at a time depending on your eligibility.
Is the military discount also available for dependents or family members of military personnel?
On some insurance policies, yes! For instance, PetFirst insurance offers a 5% discount for both military members and their immediate families.
Is the discount only available for service animals or can it also apply to pets?
Military pet insurance discounts are not restricted to service animals. Not all pet insurance companies offer a military discount, but the ones that do, tend to cover any dog or cat.
Are there any time limits or expiration dates on the military discount for pet insurance?
Limitations on military pet discounts vary on an individual policy basis. It's best to speak with your personal insurance provider to determine the length of your discount coverage.
Thank you for your service! Hopefully, this guide makes it easier for you to secure your well-deserved discount on pet insurance.