Pets Best Pet Insurance Review
At a Glance
Pets Best was founded by a veterinarian in 2005 who wanted to combat "economic euthanasia," which is pets being put down because their owners can't afford veterinary care. Since its inception, Pets Best has continued to grow and increase the number of plans and coverage it offers.
Pets Best insures dogs and cats only, no exotic animals or horses. Its insurance products are underwritten by American Pet Insurance Company (APIC) and administered by Pets Best.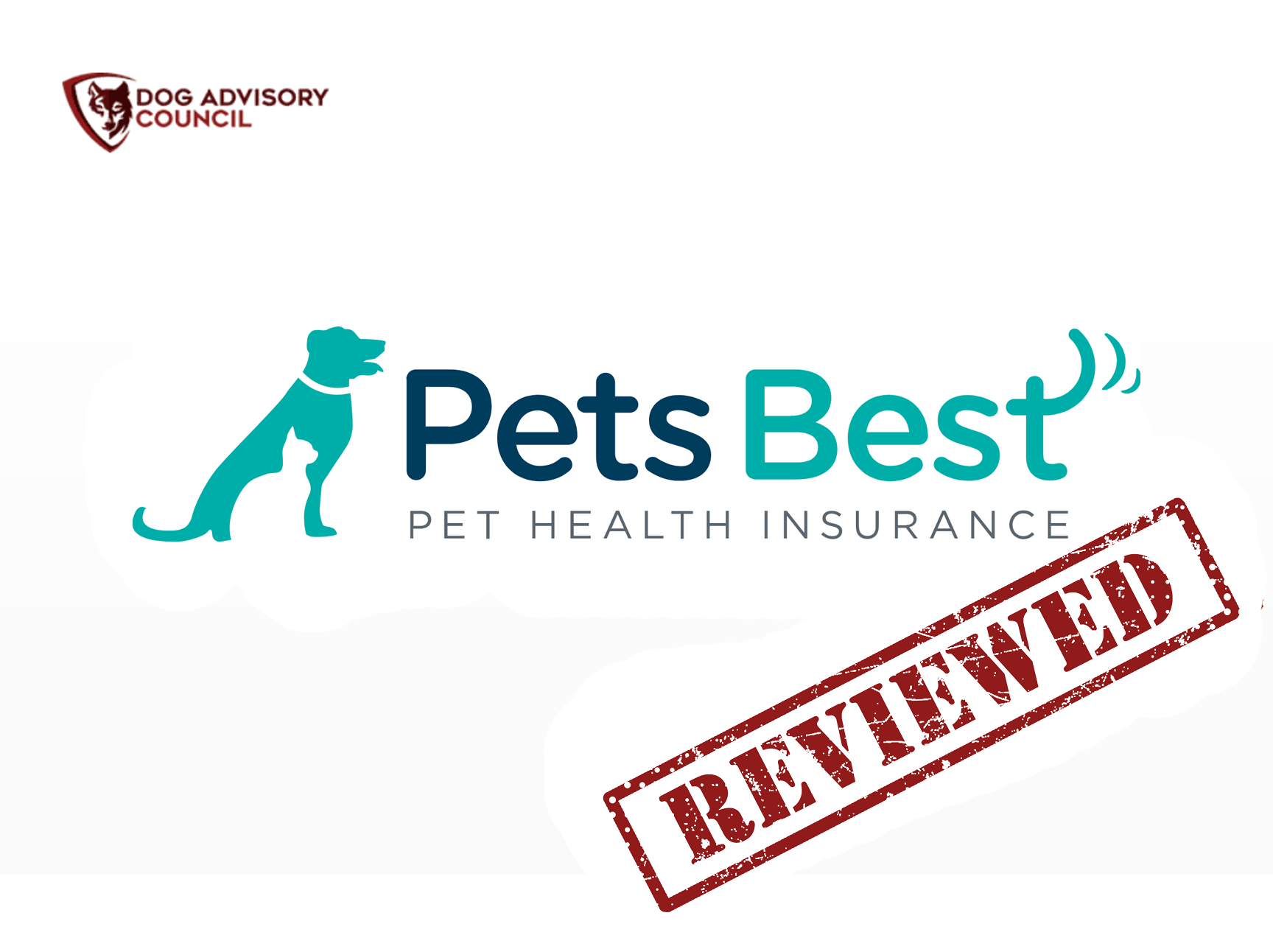 Pets Best Pet Insurance Pros and Cons
| | |
| --- | --- |
| Pros | Cons |
| Has the option to pay your vet directly instead of having you wait for reimbursement | 6-month waiting period for coverage of crucial ligament issues |
| Many deductible choices, which can lower your premium | Provides coverage only for cats and dogs |
| The waiting period is only three days for accidents | Strict requirements for dental coverage |
| Multipet discount of 5% per pet | |
| Has a 24/7 pet telehealth line | |
| Routine wellness plans available | |
Bottom Line
Pets Best pet insurance offers many deductibles and coinsurance percentage options, allowing customers to configure their policy to match their budget. Its coverage is competitive and comparable to its competitors. Pets Best has an A+ rating with the Better Business Bureau and a 4.1/5 stars Trustpilot rating based on over 3,000 reviews.
Pet Insurance Plans Offered by Pets Best
Pets Best offers two policies. The BestBenefit Accident and Illness plan provides comprehensive coverage for both illnesses and accidents. In contrast, the Accident Only plan pays benefits only for covered accidents and injuries to your dog or cat.
The BestBenefit Accident and Illness plan covers both illnesses and accidents for dogs and cats, including:
Accidents such as foreign object ingestion, car accidents, and broken bones
Illnesses such as ear infections, diabetes, cancer, arthritis, and urinary tract infections (UTIs)
Hereditary and congenital conditions such as cherry eye, hip and elbow dysplasia, glaucoma, and epilepsy
Emergency care
Hospitalizations and surgeries
Diagnostics such as bloodwork, MRIs, and CAT scans
Prescription medications
Chronic conditions
Dental issues such as periodontal disease
Prosthetic devices and wheelchairs
Physical rehabilitation
Exam fees
Acupuncture and chiropractic treatments
The Accident Only plan only pays for expenses related to accidents and emergencies, such as broken bones, snake bites, and the accidental swallowing of an object. It's a good option for pet owners who are budget-conscious or have an older pet who may not qualify for the BestBenefit Accident and Illness plan.
Pets Best also offers routine care coverage options that can be added to its two main plans, the EssentialWellness plan and the BestWellness plan. They're designed to help offset some of the costs of preventive care, which can also add up over time.
Both plans reimburse you for the following:
Vaccines
Wellness exams
Microchipping
Deworming
Rabies
Bloodwork
Heartworm medications
Both plans also limit how much they'll pay for each treatment, medication, and procedure. For example, the EssentialWellness plan reimburses you up to $50 per year for bloodwork, while the BestWellness plan's limit for bloodwork is $70.
The BestWellness plan also reimburses you if you have your dog or cat spayed or neutered or have their teeth cleaned. The EssentialWellness plan does not have these benefits.
What Isn't Covered with Pets Best Pet Insurance?
Every pet insurance policy has some exclusions. Pets Best exclusions include:
Elective and preventative procedures like nail trimming
Pre-existing conditions that begin before your coverage kicks in
Expenses not related directly to the medical care of your pet, such as bathing and grooming, food, vitamins, supplements, waste disposal fees, or any service not done under the supervision of a veterinarian
Holistic, herbal and experimental therapies and medications
Vitamins, special food, or supplements
Pets Best Pet Insurance Coverage Limits
While most companies have limits on the amount they'll reimburse you for in a given year, Pets Best has an unlimited coverage option for pet owners who want maximum coverage. There is also a $5,000 limit option which will lower your monthly premium.
Pets Best wellness plans have a set dollar limit for each procedure or medication.
Pets Best Deductible Options
Before Pets Best pays any benefits, you must first meet your annual deductible, which is applied against veterinary costs. Pets Best offers several deductibles to choose from:
As with all types of insurance, the higher the deductible you choose, the lower your premium will be.
Pets Best Reimbursement Options
After you meet your annual deductible, you share a percentage of the cost of care with Pets Best. You have three options to choose from:
For example, after you meet your deductible and have $1,000 of vet expenses needing to be paid for a procedure your pet had, if you choose the 80% option, Pets Best will pay 80% of the $1,000 balance, and you'll pay the remaining 20%.
How Much Does Pets Best Pet Insurance Cost?
Pets Best rates are competitive compared to other pet insurance providers.
For example, an Accident Only policy for dogs is as low as $9 per month, while a Complete Coverage plan for a shorthair kitten is $58 per month. Wellness plans range from $3 to $5 per month.
The prices shown below for Pets Best pet insurance covering cats and dogs are calculated for a pet in Dallas, Texas. The Pets Best plans have certain brand names, however, in the table below we use generic names so you can easily compare costs across different brands.
The Accident Only plan has a $250 deductible, 90% reimbursement level and a $10,000 annual limit. The Accident + Illness and the Accident + Illness + Wellness costs are based on a $200 deductible, 80% reimbursement level and unlimited annual coverage.
| | | | |
| --- | --- | --- | --- |
| Animal | Accident Only | Accident + Illness | Accident + Illness + Wellness plan |
| Labrador Retriever | | | |
| 8-week-old puppy | $9.00 | $65.00 | $68.00 |
| 5-year-old | $9.00 | $88.00 | $92.00 |
| Senior | $9.00 | $157.00 | $164.00 |
| | | | |
| French Bulldog | | | |
| 8-week-old puppy | $9.00 | $107.00 | $112.00 |
| 5-year-old | $9.00 | $144.00 | $151.00 |
| Senior | $9.00 | $210.00 | $220.00 |
| | | | |
| Golden Retriever | | | |
| 8-week-old puppy | $9.00 | $66.00 | $69.00 |
| 5-year-old | $9.00 | $89.00 | $93.00 |
| Senior | $9.00 | $157.00 | $165.00 |
| | | | |
| German Shepard | | | |
| 8-week-old puppy | $9.00 | $58.00 | $61.00 |
| 5-year-old | $9.00 | $78.00 | $82.00 |
| Senior | $9.00 | $114.00 | $119.00 |
| | | | |
| Poodle | | | |
| 8-week-old puppy | $9.00 | $39.00 | $41.00 |
| 5-year-old | $9.00 | $44.00 | $47.00 |
| Senior | $9.00 | $71.00 | $75.00 |
| | | | |
| Exotic Shorthair Cats | | | |
| 8-week-old kitten | $6.00 | $29.00 | $30.00 |
| 5-year-old | $6.00 | $37.00 | $38.00 |
| Senior | $6.00 | $106.00 | $111.00 |
| | | | |
| Multiple Pet Quote | 5.00% | | |
What Are the Waiting Periods for Coverage?
The waiting period for coverage is the specified time you must wait after buying a policy before coverage begins.
Pets Best has three different waiting periods:
Three days for accidents
14 days for illnesses
Six months for cruciate ligament issues
FAQs About Pets Best Pet Insurance
The following are some of the most frequently asked questions about Pets Best pet insurance.
Can I keep the same veterinarian I've been using if I buy Pets Best pet insurance?
You won't have to change vets if you buy Pets Best coverage. They pay for services rendered by any licensed veterinarian in the U.S.
Is there a discount if I insure more than one pet with Pets Best?
Yes, there is a 5% multi-pet discount.
Are pre-existing conditions covered by my Pets Best pet insurance policy?
Generally, pre-existing conditions are not covered by your policy. However, there are a few exceptions, such as your dog having had a broken leg in the past that is now completely healed.
Does Pets Best offer a Wellness plan?
Yes, Pets Best offer two levels of Wellness plans – Essential Wellness and BestWellness
Does Pets Best insurance cover Dental Cleaning?
Standard Pets Best insurance does not cover dental cleaning. However, their BestWellness add on pays up $150 per year.
Does Pets Best pay the vet directly?
Pets best offer a service called Vet Direct Pay which means they can pay the vet directly. This is available on all Pets Best insurance plans.