Figo offers extensive pet insurance coverage for both cats and dogs. Their speedy claims process, accessible customer service, and customizable coverage levels make them a great option for all pet owners.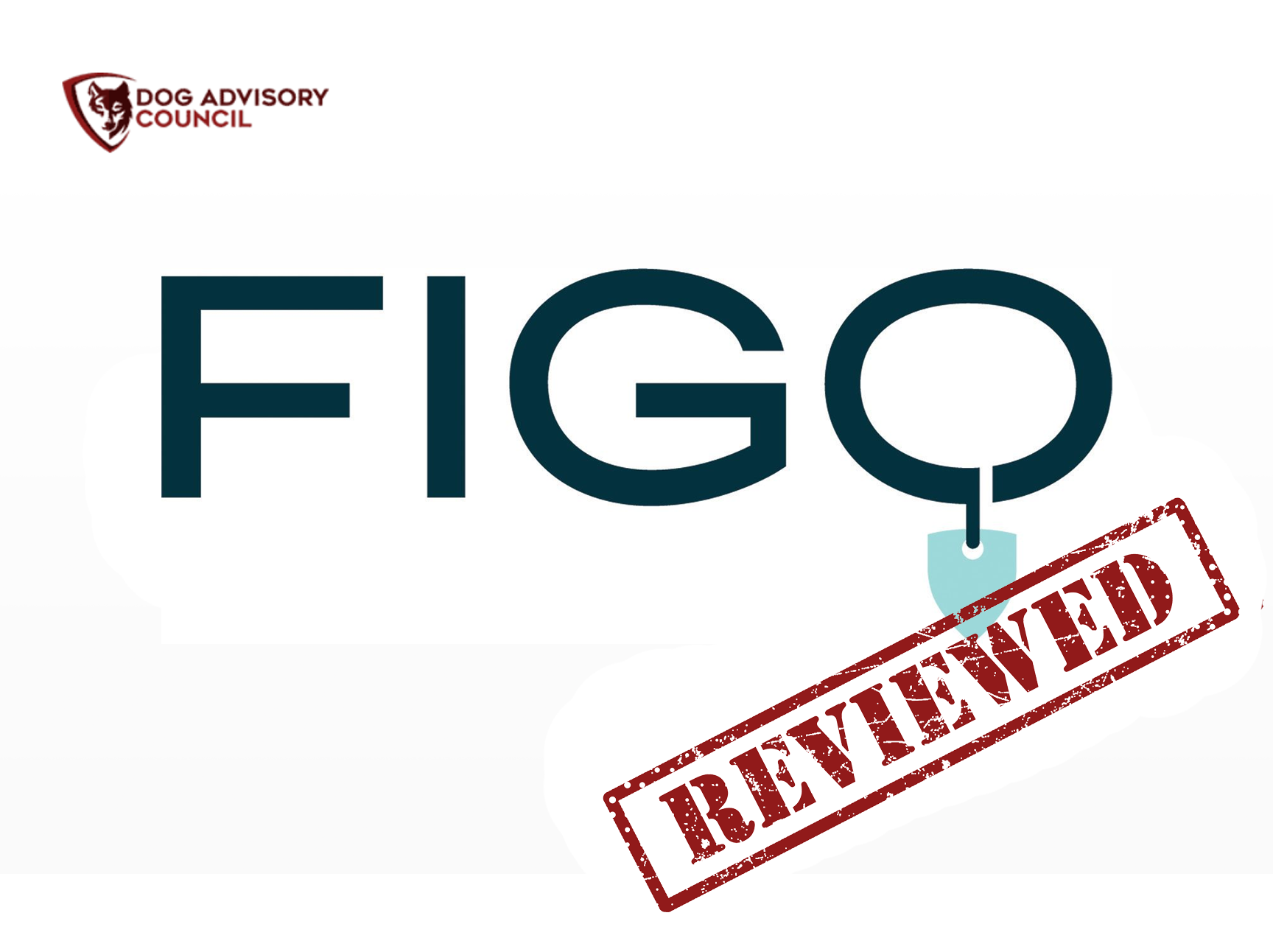 Pros
Cons
Competitive pricing
Offers free services like 24/7 access to a licensed veterinary professional and a digital space to hold pet medical records
Fast claim process
Short waiting period for accidents
Does not cover costs related to breeding, pregnancy, or birth
There may be administration fees upon enrolling
Bottom Line: Figo is a strong option for pet owners looking for affordable pricing, comprehensive coverage, and additional services like 24/7 vet access.
Pet Insurance Plans Offered by Figo
Figo offers three pet insurance policies — the Essential Plan, the Preferred Plan, and the Unlimited Plan.
These three plans all cover standard expenses, such as:
Common illnesses
Accidents and emergencies
Emergency care
Hospitalization
Diagnostic testing
Congenital and hereditary conditions
Chronic conditions
Cancer treatment
Dental illness and injury
Specialist treatment
Vet exam fees are not covered, unless you purchase a powerup.
Figo also offers three optional add-ons, which they call "Powerups":
Wellness: Covers exams, vaccines, the cost to spay/neuter your pet, dental care, and other preventative care
Extra Care Pack: Covers cremation/burial, lost pet advertising and awards, vacation cancellation due to a pet emergency, pet theft or loss, boarding fees, and more
Veterinary Exam Fees: Covers exam and consultation fees associated with any accident or illness of your pet, including specialist exams.
All Figo plans also come with their Pet Cloud, which provides you with access to:
A fast digital claims process
24/7 vet access
An online community of local pet parents
A place to store your pet's medical records digitally
Reminders for when important "pet stuff" is due
A claims assistant to guide you through filing a claim
A custom Pet Tag that tracks your pets location and allows you to find them via the Pet Cloud if they ever go missing
With Figo, you can select the level of coverage you want by opting for one of their three standard plans, and then adding an optional Powerup for more comprehensive coverage.
Does Figo Offer Wellness Plans?
Yes. Figo offers an optional Wellness Powerup you can add to a standard policy.
What Isn't Covered With Figo Pet Insurance?
Like other pet insurance companies, Figo does not cover pre-existing conditions. They also don't cover:
Vet exam fees
Experimental procedures
Costs related to breeding, pregnancy, or giving birth
Cosmetic surgery
Cloned pets or cloning procedures
Pets under 8 weeks are not covered by Figo. That said, Figo does not have an upper age limit for coverage. If your dog is above the age of 8, or if your cat is above the age of 10, Figo does, however, ask that you follow your vet's advice for senior wellness testing.
Coverage Levels and Reimbursement Options
When you purchase one of Figo's three standard plans, you'll be given an annual coverage maximum. The coverage maximums are as follows:
Essential Plan: $5,000 annual limit
Preferred Plan: $10,000 annual limit
Unlimited Plan: No cap on coverage
You'll also have the ability to choose a deductible amount between $100 and $1,500 and a reimbursement percentage of 70%, 80%, 90%, or 100%.
Your deductible is the amount you'll need to pay out of pocket before Figo reimburses you for any expenses. Your reimbursement percentage is how much of eligible expenses Figo will cover after your deductible has been met.
It's important to note that Figo's coverage is not per condition. This means that all expenses within any given year will count toward your deductible and annual coverage maximum, rather than needing to reach them for each individual condition.
Let's take the following scenario as an example:
Your dog needs cancer treatment, and you incur a $5,000 vet bill.
Your Figo policy has a $500 deductible, a 70% reimbursement rate, and a $10,000 annual coverage limit.
You've also yet to incur an expense, so the entire $500 of your deductible remains untouched.
Here's how your payment would be calculated:
$5,000 bill – $500 deductible = $4,500
$4,500 * 70% reimbursement rate = $3,150
In this case, Figo would cover $3,150, and you'd be responsible for the remaining $1,850.
Figo's Coverage Levels
With Figo pet insurance, you can choose between a $5,000, $10,000, or unlimited coverage level.
Figo's Deductible Options
You can choose a deductible between $100 and $1,500.
How Much Does Figo Pet Insurance Cost?
The premiums for a Figo pet insurance policy will vary depending on the plan you purchase and the state you live in.
Here are a few sample rates for a policy with a $10,000 annual limit (the Figo 'Preferred Plan'), 80% reimbursement rate, and a $200 deductible for a male pet in Dallas, Texas.
| | | | |
| --- | --- | --- | --- |
| Breed | Age of Pet | Cost for the Preferred Plan | Cost for a Preferred Plan + Wellness Powerup |
| Labrador Retriever | 8-week old puppy | $47.41 | $80.21 |
| | 5-year-old | $61.60 | $97.30 |
| | Senior | $103.09 | $147.26 |
| French Bulldog | 8-week old puppy | $65.08 | $101.49 |
| | 5-year-old | $84.57 | $124.96 |
| | Senior | $115.07 | $161.68 |
| Golden Retriever | 8-week old puppy | $42.24 | $73.98 |
| | 5-year-old | $54.89 | $89.22 |
| | Senior | $91.85 | $133.72 |
| German Shepherd | 8-week old puppy | $45.38 | $77.76 |
| | 5-year-old | $58.96 | $94.12 |
| | Senior | $80.23 | $119.73 |
| Poodle | 8-week old puppy | $26.81 | $55.40 |
| | 5-year-old | $34.84 | $65.07 |
| | Senior | $58.28 | $93.30 |
| Exotic Shorthair Cats | 8-week-old kitten | $22.92 | $50.72 |
| | 5-year-old | $25.08 | $53.32 |
| | Senior | $53.56 | $87.61 |
If you insure multiple pets, Figo may offer a 5% discount. However, that discount varies by state, so it won't be available to all policyholders.
Figo also offers a 30-day money-back guarantee if you are unsatisfied with the service. If you decide to cancel your policy and have yet to file a claim, Figo will refund you any premiums you've already paid. Note, however, that this benefit is not available in all 50 U.S. states.
What Are The Waiting Periods For Coverage?
After purchasing a policy from Figo, you'll have a waiting period before the coverage starts. Figo has the following waiting periods:
Injuries: 1 day
Illnesses: 14 days
Orthopedic conditions (for dogs only): 6 months
Hip dysplasia: 1 year
Cruciate ligament injuries: 1 year
FAQs About Figo Pet Insurance
The following are some of the most common questions about Figo pet insurance.
Does Figo Offer A Wellness Plan?
Yes. Figo offers a Wellness Powerup that covers what a standard wellness plan would. Powerups need to be added onto one of their three insurance policy options, rather than used as a stand-alone plan.
Does Figo Cover Pre-Existing Conditions?
No. Like many pet insurers, Figo does not cover pre-existing conditions. That said, Figo does provide coverage for some previous conditions, as long as they are curable illnesses and your pet has not exhibited symptoms within the last 12 months.
Does Figo Cover Dental Cleaning?
Figo's standard plans do not cover dental cleaning, although they cover dental illness and injury. However, their Wellness Powerup does.
Does Figo Cover Spaying Or Neutering?
Figo's standard plans do not cover the cost to spay or neuter your pet. However, their Wellness Powerup does.
Does Figo Cover Hip Dysplasia?
Yes, Figo covers hip dysplasia, although there is a 1 year waiting period.
Does Figo Cover Euthanasia?
Yes. Figo covers euthanasia but only in cases where it's recommended and deemed medically necessary by a veterinarian.
Does Figo Have Any Coverage Limits?
Figo covers up to 100% of eligible expenses after your deductible has been met.
Is Figo Accepted By Every Vet?
Yes. Figo pet insurance can be used worldwide at any licensed veterinarian.
Does Figo Pay The Vet Directly?
No. With Figo, you are expected to pay the entire vet bill upfront then submit a claim for reimbursement.
How Do I File A Claim With Figo?
To file a claim with Figo, you'll need to log into your Pet Cloud and select the "Claims" icon. You'll be prompted to answer a series of questions then upload a copy of your paid invoice. Once you submit your claim, your veterinarian will need to send Figo your pet's medical records as well.
How Long Does It Figo Take To Pay Out?
According to Figo's website, most claims close in around 2.6 working days, on average.
How Do I Cancel A Policy From Figo?
Figo offers a 30-day money-back guarantee. If you are unsatisfied with Figo and decide to cancel your policy within 30 days of enrolling, Figo will refund your premiums. You can also cancel your Figo plan at any time by emailing them.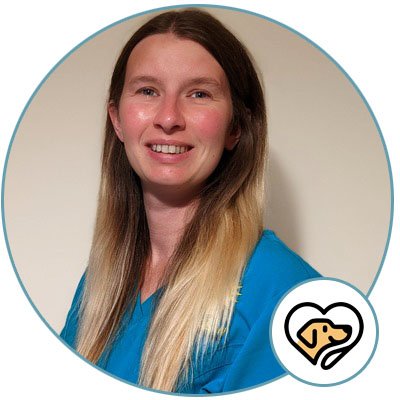 The Banfield Wellness plans are on the costly side compared to some, but they are extremely comprehensive. Regular pet insurance is recommended to cover those unexpected veterinary bills, but pet owners often underestimate the cost of routine care which is not covered by traditional pet insurance. All dogs are recommended to have certain preventative treatments, such as vaccinations and parasite prevention, which are hugely important to health and wellbeing. The expenses can mount up, however, so a wellness plan such as the Banfield options can give more financial certainty and allow the provision of optimal care without monetary constraint.
Dr. Lizzie Youens, Veterinary Surgeon
---