Takeaways
No pet insurance covers normal training but some cover behavioral therapy
Coverage for behavioral therapy varies by individual policy
Behavioral therapy can be lifesaving for pets with certain disorders
Examples of eligible behavioral disorders that may be covered include anxiety, aggression, phobias, and cognitive dysfunction
Basic training methods like obedience classes are not covered
Does pet insurance cover training? A common question asked by new pet owners comparing pet insurance policies. The short answer is no, pet insurance does not cover training. However, some pet insurance policies do cover behavioral therapy overseen by a veterinarian.
Does Pet Insurance Cover Training?
There are currently no pet insurance plans on the US market that cover standard training such as obedience training or puppy classes. However, there are a few that cover treatment for pets with behavioral disorders such as anxiety, aggression, noise phobias, cognitive dysfunction, and others.
Behavioral therapy is a more advanced process involving behavior modification training techniques and medications that are overseen by a veterinarian, usually a specialist. It may involve an initial assessment followed by a prescribed behavior modification plan and follow-up visits.
Most insurances view behavioral treatment as a specialty service so ones that offer this type of coverage usually do so under some sort of premium plan or add-on. Some insurances may cover the full therapy while others may only cover a portion, each plan is different.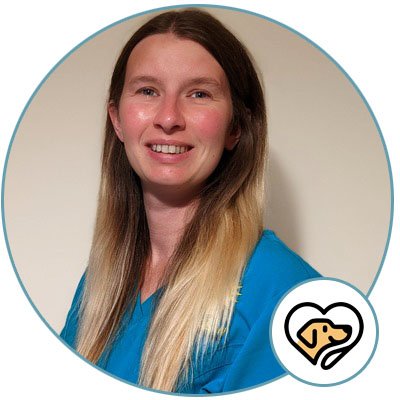 It is the responsibility of all pet owners to ensure their pet is appropriately trained and under control when in public spaces. This basic training is not covered by pet insurance and should be an expected cost of pet ownership. Pet insurance is often thought of by pet owners as a way to cover emergency veterinary bills if their pet has an accident, but the more comprehensive policies often cover more than you might think. Behavioral issues are deeply distressing for both pet and owner, and professional advice is always recommended. This can be costly, but many insurance companies now offer behavioral therapy as part of their plans, so always check your policy!
Dr. Lizzie Youens, Veterinary Surgeon
Pet Insurances That Cover Behavioral Treatment
The following are pet insurance companies that currently offer behavioral treatment coverage. Most offer reimbursement rates of 70% to 90%. As with any insurance, changes in coverage may occur, exclusions apply, and premiums, deductibles, and copays will vary by pet and by policy. Review your plan carefully and contact your insurance provider with any questions.
AKC
AKC Pet Insurance offers behavioral treatment coverage under their Companion Care Plan, a customized option where pet owners can choose additional coverage for alternative therapies. This includes treatments and medications related to new behavioral problems only, no pre-existing conditions. Treatment must be provided by a veterinarian.
ASPCA
ASPCA Pet Health Insurance covers behavioral treatment under their Complete Coverage Plan. This includes coverage for treatment and medications related to the behavioral problem and must be overseen by a veterinarian or animal behaviorist. Coverage does not include pre-existing conditions.
Embrace
Embrace Pet Insurance covers behavioral treatment, including medications, under their Emergency and Specialty Coverage. Diagnosis and treatment must be under the care of a veterinarian or veterinary behaviorist. No pre-existing problems are covered.
Fetch
Fetch Pet Insurance only offers one plan but it does include behavioral health coverage as long the disorder is diagnosed and treated by a veterinarian and is a new problem. Pre-existing conditions are not covered.
Liberty Mutual
Liberty Mutual Pet Insurance covers behavioral therapy under their Accident and Illness Plan. Treatment and medications are covered as long as they are prescribed by a veterinarian for a new problem, pre-existing conditions do not apply.
Nationwide
Nationwide Pet Insurance provides some coverage for behavioral treatment, including medications, under their Whole Pet Plan or Wellness Plus (where available). Treatment must be prescribed by a veterinarian. Coverage excludes pre-existing conditions.
Pets Best
Pets Best Health Insurance offers coverage for behavioral consults and medications under their Accident and Illness Plan. The condition being treated cannot be pre-existing and treatment must be overseen by a veterinarian.
Pumpkin
Pumpkin Pet Insurance offers behavioral treatment coverage as a standard benefit in all of its plans. All treatment and medications for the behavioral problem must be prescribed by a veterinarian or certified animal behaviorist and pre-existing conditions are excluded.
Spot
Spot Pet Insurance covers behavioral treatments and medications under their Accidents and Illnesses Coverage. Pre-existing conditions do not apply. Treatment must be under the care of an approved animal behaviorist.
Trupanion
Trupanion Pet Insurance offers behavioral modification therapy as part of their Recovery and Complementary Care Package, an optional add-on to their existing core policies. Diagnosis and treatment must be supervised by a veterinarian and preexisting conditions are not covered.
Should I get behavioral health coverage for my pet?
Pet insurance is a great way to help cover your pet's medical expenses, especially unexpected costs like emergencies. With so many options for coverage, deciding on the best plan can be tricky. As with any insurance, the more coverage the better! Getting insurance as early in your pet's life as possible will also help ensure more things are covered, as this reduces the likelihood of any pre-existing conditions.
We can never predict what medical conditions our pets may develop, especially later in life. If you are able to obtain behavioral health coverage it can be a worthy investment. Behavioral therapy, like many specialized forms of veterinary care, can be lifesaving for pets with certain disorders.
Pet owners should compare different insurance plans and pick the one that best fits their budget and pet's needs. Pawlicy Advisor, a pet insurance comparison application endorsed by the American Animal Hospital Association can be a helpful research tool.
How do I know if my pet needs training or behavioral therapy?
Trainers work with you and your pet on things like basic obedience skills and commands. Sometimes advanced skills are also offered like agility, nosework, tricks, and special certifications like the Canine Good Citizen program. Training can either be one-on-one or in a group setting like obedience classes or puppy classes. Some trainers will even come to your home to help with things like housetraining, walking routines, etc.
Veterinary Behaviorists, on the other hand, are specialists that work with pets that have complex behavioral disorders outside of what basic training can fix. They treat pets with disorders like aggression, anxiety, reactivity, compulsive behavior, phobias, cognitive dysfunction, and more. Oftentimes, a referral to a veterinary behaviorist is initiated by your pet's primary care veterinarian.
If your pet is displaying concerning behaviors, schedule an appointment with your veterinarian for a check-up. They can help rule out if there are any underlying medical causes for your pet's behavior. A dog that has suddenly started to display aggression when touched could be experiencing pain or a cat eliminating outside of the litterbox could have an underlying urinary condition. Your veterinarian can help identify the issue and refer you to a behaviorist when needed.
If your pet is suffering from a behavioral condition, it is advisable to go through your veterinarian rather than find your own behaviorist. As well as checking for any underlying health issue, a veterinarian can help find an appropriately qualified behaviorist who is approved by your insurance provider, and may also need to be involved if the behaviorist recommends any prescription medication.