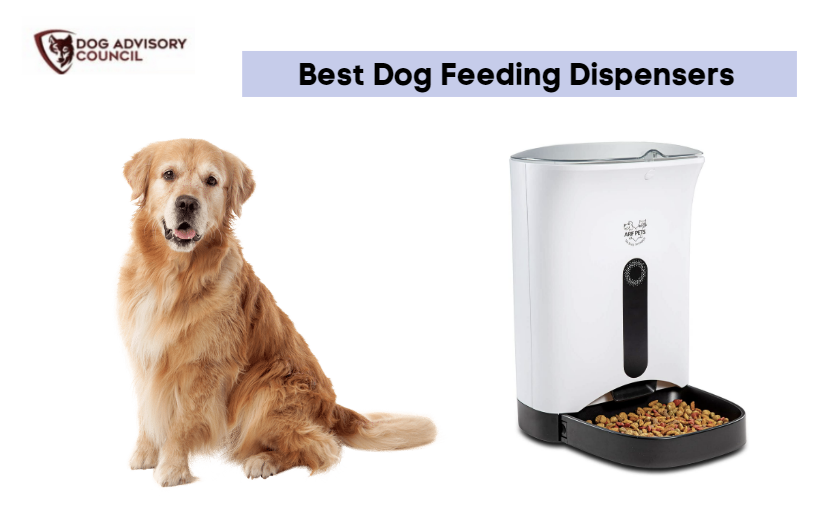 Technology has made our lives easier in so many ways. So, why can't it help us take better care of our pets? An automatic dog feeder can make it easier to feed your dog on a regular schedule when work or life commitments get in the way.
If you have weird working hours that vary constantly and prevent you from feeding your dog at a set time or if you just want to have a nice night out without worrying about feeding time, a dog food dispenser can make your life easier while making sure you are still giving your dog the best care possible.
But with a wealth of options out there, it can be difficult to choose a pet food dispenser that fits your needs.
Our helpful guide will help you pick out the right dog food dispenser and water dispensers for you and your best doggy friend.
The Best Automatic Dog Feeders – Top Picks & Reviews
The simplest automatic dog food dispenser on the market is an electronic feeder. Perfect for all types of dogs, these feeders offer several functions, including setting a time for when it releases your dog's food and letting you choose how much food your dog gets.
Arf Pets Automatic Pet Feeder Food Dispenser
If your dog needs a little coaxing in order to enjoy their dinner, the Arf Pets Pet Feeder allows you to record a 10-second voice clip so that your dog feels like you're right there with them. The Arf Pets Feeder available in different sizes and very good for dogs as well as other small animals.
Qpets Automatic Pet Feeder
Qpets Automatic Pet Feeder (Model AF109)
SCHEDULED PET FEEDING: Our pet feeder can be schedule to feed your pet for up to 6 times per day as there is 6 tray built inside the automatic feeder. Each of the 6 trays can hold up to 1 cup per tray. Never miss feeding your pet again
If your dog has special food needs and can't eat dry food, the Qpets Automatic Pet Feeder allows you to put wet food in the circular dispenser so that your dog gets just the right amount of food that he or she needs. The model is having an inbuilt clock with a LCD panel which allows you to feed your dog on a regular basis.
Automatic Dog Food Dispenser for Large Dogs
Automatic feeders are great for small dogs, but if you have a big dog then you know that they can often throw their weight around in order to get what they want. That means they will knock off their small automatic dog feeder whenever they feel like they need a snack. A wall mount dog food dispenser is the perfect option to keep that from happening.
The Bergan Wall Mounted Dispenser attaches to the wall and holds up to 40 pounds of food and will be impossible for your pooch to knock off the wall! The Kane BBD Big Bin also holds 40pounds of food and will keep your pet's food well off the ground.
Another great large dog food dispenser option is the Chow Hound Dog Feeder by Pet Lodge. Made of steel, this feeder will make sure that your dog never helps themselves to a meal without your permission.
You always want to make sure your pet is well taken care of, even if you're not there to look after them yourself. A dog food dispenser with a timer can help you regulate your pet's feeding schedule so that they always get fed the right amount at the right time. Technology has made it possible to care for your dog even when you're not at home with them.
With easy-to-use functions, these feeders have a ton of awesome features, including cameras, apps, and voice recording technology, all of which will help you be the best dog parent you can be.