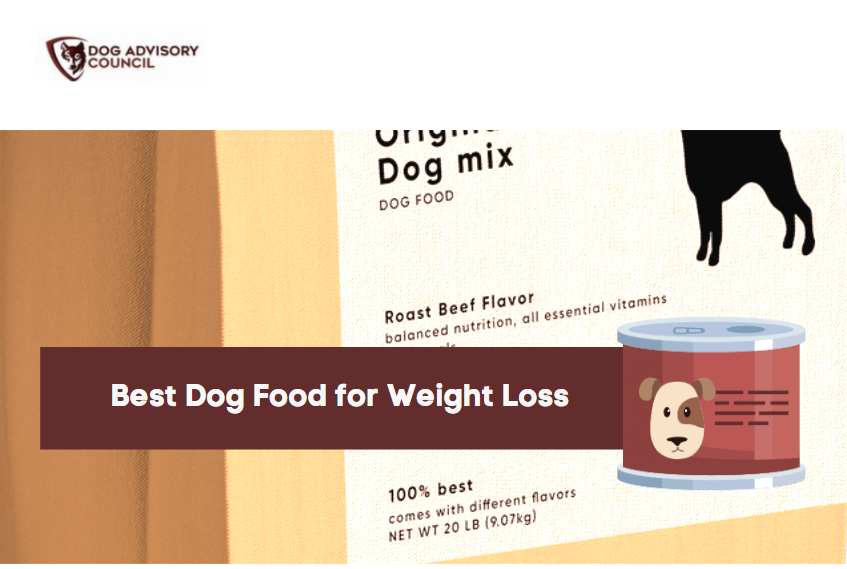 Is your dog looking a bit porky? Has the vet told you your dog needs to lose weight? In this article, I have researched the management plan and dog foods to help with canine weight loss.
According to the American Kennel Club, 56% of dogs in North America are overweight or obese. A dog needs to be just 30% overweight to be described as obese. This extra fat is destroying the health of dogs and shortening their lives.

A dog's life will shorten by a third if she/he is 10% overweight, according to veterinarian Dr. Carol Osbourne.
The Best Grain-Free Food Formulated for Weight Loss
Acana Light and Fit
I have chosen Acana Fit and Light as the winner for grain-free food for weight loss. This diet kibble contains a high amount of animal-sourced protein from chicken, turkey, fish, and eggs. It won over Orijen Fit and Trim because it is slightly cheaper, and if you are trying to get the weight off your dog, you may be better off giving food with a slightly lower level of protein. Orijen Fit and Trim has 40% protein and 13% fat, while Acana has 33% protein and 11% fat.
Ingredients: Deboned Chicken, Deboned Turkey, Chicken Meal, Turkey Meal, Whole Red Lentils, Whole Green Peas, Lentil Fiber, Whole Yellow Peas, Flounder, Chicken Broth, Dehydrated Pumpkin, Whole Green Lentils, Whole Pinto Beans, Whole Chickpeas, Herring Meal, Fish Oil, Natural Chicken Flavor, Dehydrated Egg, Chicken Liver, Pea Starch, Chicken Fat, Chicken Heart, Dried Kelp, Vitamin E Supplement, Mixed Tocopherols (Preservative), Zinc Proteinate, Whole Pumpkin, Collard Greens, Whole Apples, Whole Pears, Calcium Pantothenate, Riboflavin, Folic Acid, Freeze-Dried Chicken Liver, Freeze-Dried Turkey Liver, Dried Chicory Root, Turmeric, Sarsaparilla, Althea Root, Rose Hips, Juniper Berries, Citric Acid (Preservative), Rosemary Extract.
33% protein. 11% fat 12% moisture, 8% fiber.
Calories: 3055 kcal/kg, 348 kcal/cup
Pros
60% of ingredients are from an animal source.
40% of ingredients are from fruit, vegetables, or botanicals.
It contains poultry, fish, organs, and cartilage for a balanced diet.
The first two ingredients are fresh chicken and turkey.
Free from grains.
Made with the best quality ingredients sourced from the USA.
Lower in fat than the Acana Original.
Cons
Acana Fit and Light scored 4.5 on Chewy and 4.6 on Amazon reviews.
My dog with a thyroid issue likes this stuff. My finicky dog loves it. My dog goes crazy for it and is looking leaner. This food seems to be helping my dog lose weight, and her poop is better. You can see the difference in the stools, skin, and hair with this diet.

Customer Review
---
For a choice of weight control food that isn't grain-free, we have chosen:
Blue Buffalo Life Protection Formula Natural Adult Healthy Weight Chicken and Brown Rice Dry Dog Food
Blue Buffalo Life Protection Formula Natural Adult Healthy Weight Dry Dog Food, Chicken and Brown Rice 30-lb
REAL MEAT FIRST: Blue Buffalo foods always feature real meat as the first ingredient; High-quality protein from real chicken helps your dog build and maintain healthy muscles; Plus they contain wholesome whole grains, garden veggies and fruit
WEIGHT MANAGEMENT DOG FOOD: Formulated with reduced calories from fat, BLUE Life Protection Formula Healthy Weight dry dog food provides a fully satisfying meal while helping dogs achieve and maintain healthy weight
This food contains the grains; brown rice, barley, and oatmeal, which are much better for your dog than corn or soy. It has deboned chicken as the first ingredient. It also contains Life Source Bits, which are a unique blend of seven vitamins and antioxidants. It is formulated with fewer calories to help your dog lose weight and keep it off.
Ingredients: Deboned Chicken, chicken meal, brown rice, barley, pea fiber, oatmeal, pea starch, peas, potato starch, natural flavor, Flaxseed (source of Omega 3 & 6 Fatty Acids), Powdered Cellulose, Chicken Fat (preserved with Mixed Tocopherols), Pea Protein, Direct Dehydrated Alfalfa Pellets, Dicalcium Phosphate, Potassium Chloride, Calcium Carbonate, Dried Chicory Root, Potatoes, Choline Chloride, Alfalfa Nutrient Concentrate, Salt, DL-Methionine, Taurine, preserved with Mixed Tocopherols, Sweet Potatoes, Carrots, Garlic, L-Carnitine, Zinc Amino Acid Chelate, Zinc Sulfate, Vegetable Juice for Color, Ferrous Sulfate, Vitamin E Supplement, Iron Amino Acid Chelate, Glucosamine Hydrochloride, Blueberries, cranberries, barley grass, parsley, turmeric, dried kelp.
Protein 20%, gross fat 9%, Fiber 10% Moisture 10%.
Calories: 3,230 kcal/kg, 324 kcal/cup
Pros
Has fresh deboned chicken as the first ingredient.
High-quality protein and L-Carnitine for lean muscle development
Reduced level of fat.
It contains chondroitin and glucosamine for joint health and mobility.
Omega 3 and 6 fatty acids for a healthy coat and skin
No corn, wheat, soy, or chicken (or poultry) by-product meals.
Cons
Blue Buffalo Life Protection Healthy weight scored 4.6 on Chewy reviews and 4.7 on Amazon.
Extremely picky beagle-approved. My two huskies like this food and are losing weight on it. The only way she lost weight, We tried extra walks and cutting back on her regular food, but nothing worked until we found this. She loves it and has lost 6 pounds.

Customer Review
---
The Best Wet Food for Weight Loss
Feeding wet food to your dog is more expensive than feeding dry kibble. It is great for weight loss as it helps your dog feel fuller for longer. However, you could just add water to your dog's dry kibble, and that would have the same effect for less cost.
I haven't gone for the veterinarian-recommended formulas on the list as they tend to have a very watery formula, very little meat, and are expensive. The two options given below are Wellness Core Grain Free Weight Management Formula and Rachael Ray Nutrish Weight Management Real Turkey & Pumpkin Wet Dog Food (with grain)
You almost need a math degree to compare the nutrients in dry kibble and wet tinned food. The amount of protein, fat, etcetera listed includes all the liquid in the can. To compare, you need to convert it to a dry weight percentage. To do that, you need to divide the nutrient percentage, for example, fat = 3.5%, by the dry matter (100 minus the moisture content percentage, which in this example is 78%, leaving 22%) and then multiply it by 100. So (3.5/22) x 100 = 15.9%. So a wet food with a fat rate of 3.5% would be the equivalent of 15.9% fat if it was dry kibble.
Wellness CORE Grain-Free Weight Management Formula Canned Dog Food
The kibble version of this food nearly made it on the list of recommended weight loss foods. Reading the reviews revealed the recipe had changed recently, resulting in the kibble being rejected by many dogs. The canned version appears to be unchanged and is still getting rave reviews. This formula is grain-free and without any artificial colors or preservatives. It has a pate consistency.
Ingredients: Chicken, Chicken Broth, Turkey Broth, Pork Liver, Whitefish, Chicken Meal, Turkey, Dried Ground Peas, Potato Protein, Pea Fiber, Ground Flaxseed, Carrots, Sweet Potatoes, Kale, Broccoli, Spinach, Parsley, Apples, Blueberries, Cassia Gum, Xantham Gum, Guar Gum, Potassium Chloride, Salt, Alfalfa Meal, Chicory Root Extract, Yucca Schidigera Extract, Dried Kelp, Choline Chloride, Sunflower Oil.

11% protein, 3.5% fat, 2% fibre, 78% moisture.
Calories: It contains 900 kcal/kg or 319 kcal/can ME (metabolizable energy)
Pros
Grain-free formula
Made using natural ingredients
Does not contain any meat by-products.
Does not contain any wheat, corn, or soy.
Contains no artificial additives or preservatives.
Cons
Expensive
Need a can opener, no peel-off lid
This canned food scored 4.7 on Chewy and 4.4 on Amazon.
Fed for years, no recalls, my dogs love it. It is good quality, and my dog has lost weight. Picky eater loved it. My dog enjoys the taste. This is a great food for your dog if they have weight to lose. Very high in protein to satisfy them, but very low in fat.

Customer Review
---
Rachael Ray Nutrish Weight Management Real Turkey & Pumpkin Wet Dog Food
Dogs can stay trim with this premium weight control formula. It is made from real turkey and pumpkin pieces and is made as a pate.
Ingredients: Turkey, Turkey Broth, Chicken Liver, Pumpkin, Brown Rice, Apples, Peas, Carrots, and Canola Oil.

Protein 8%, crude fat 4%, fibre 5.7%, moisture 78%.
Calories: 1,050 kcal/kg; 385 kcal/can
Pros
Contains real turkey and pumpkin pieces.
No fillers or by-products of animals
No corn, wheat, or gluten.
No by-products
Free from artificial ingredients.
Pate consistency, not full of gravy
Cons
Contains canola oil, coconut, or olive oil would be better.
Reviewers rated this 4.8 on Chewy and 4.5 on Amazon.
My dog's weight prescription food has become mostly liquid, so I was looking for a replacement. This is solidly packed in the tin. It's the only food that's not mostly liquid. I wanted something without chicken because of allergies, and this is less expensive than other options. My vet suggested this, I'm very impressed. My dog loved it. 6 out of the 851 reviews on Amazon said it made their pet sick, possibly due to a reaction to the canola oil.

Customer Review
---
How Can You Tell If Your Dog Is Overweight?
You can tell your dog has piled on the pounds without taking a trip to weigh him at the vet's by doing a fat score on his ribs. Run your hand down his side, over the rib cage. Can you feel the ribs but not see them? That's great. Your dog is the correct weight.
If you can feel the ribs and see them, then your dog is underweight and will need more food.
He is overweight if you can't see or feel the ribs. Check to see if he has a waistline. That's the area behind the ribs and before the hind legs. Does that area go in and form a waist, or is it the same width as the rib cage? If your dog hasn't got a waistline, he is probably obese.
If you or your vet decide that your dog needs to lose a few pounds, then the best way to achieve a slim pooch is by increasing their exercise and reducing their calorie intake. The same approach that you would take if you were overweight.
Health Conditions Resulting From Excess Weight
It is just as crucial for canines to be at the correct weight as for humans. Carrying excess fat can lead to the following health conditions in dogs.
● Diabetes Mellitus.
● Heart conditions.
● Chronic Kidney Failure.
● Liver Disease
● Cancer.
● Arthritis
It is important to consult with your vet about your dog's weight, as there are some conditions like hypothyroidism and Cushing's disease that can cause weight gain. These diseases can be managed with medication, and once controlled, your dog's weight should reduce.
Reduce Hidden Extra Calories
When attempting to control your dog's weight, you need to reduce the calories in the treats he eats, and in meals. Table scraps can add hidden calories to your dog's diet also.
Dental sticks are a particularly notorious treat for being loaded with sugar and calories. Give your dog a carrot to chew on to clean teeth instead. Vegetables and fruit can be used as treats, along with plain popcorn. Make your dog work for his dinner. If you do a lot of training with your dog and are feeding dry kibble, you can use part or all of his meal as a reward.
How To Change Your Dog's Food Safely
Before changing your dog's food, consult your vet, especially if he has an underlying medical condition.
Remember to introduce the new food gradually, adding a small amount to his old food at a time. It should take four to seven days to change to a new diet. Make sure to keep fresh water available at all times.
The Importance of Exercise
Implement a change in diet alongside an increase in exercise. Senior, spayed, and neutered dogs are all at risk of piling on the pounds. Senior dogs, especially, tend to lead a sedentary lifestyle. Walking is a great way for them to lose weight and also for you. Taking up a dog's sport such as agility, running, or cani-cross is a great way for younger dogs to get fit.
What Is The Best Food For Weight Loss?
You can't just reduce the quantity of food you give your dog to lose weight. If you do that, you will also reduce the number of vitamins and nutrients your dog receives each day, and he could become malnourished. If you feed a food specially designed for weight loss, it will have fewer calories but still, contain all the vitamins and nutrients your dog requires to stay healthy.
You can use either specially formulated kibble or wet food. Wet food can help with weight loss as it contains a lot of water, which helps your dog feel fuller while eating less.
The best thing to look for in a weight loss food is one that is low in fat, high in protein, and low in carbohydrates.
You can tell if a dog food is good by reading the ingredients on the label. Good food should have meat, poultry, or fish as the first ingredient. It should be a named ingredient like chicken or beef, not a meat meal. Avoid anything with by-products of animals in its ingredients, as those are the leftovers once a carcass has been stripped of real meat for human consumption and doesn't resemble how you imagine meat should look.