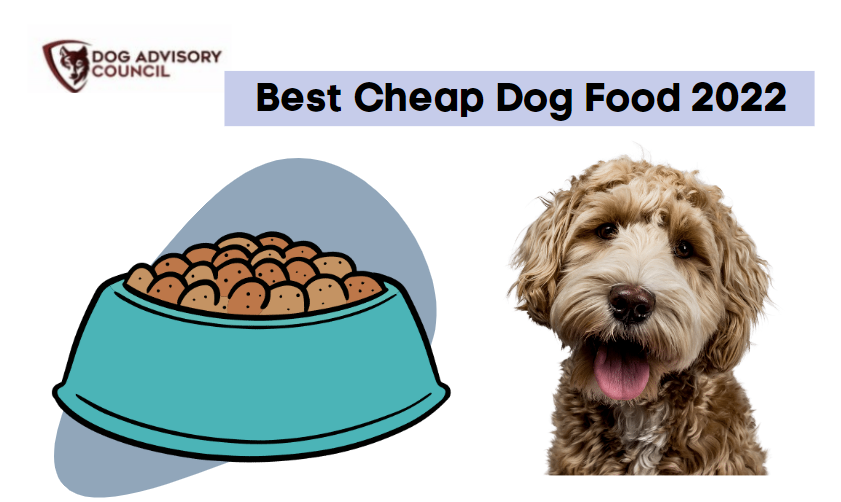 The best affordable dog food 2023:
Nutrish Zero Grain Natural Dry Dog Food – the cheapest high-quality dog food
Taste of the Wild Pacific Stream Grain-Free Dry Dog Food with Smoked Salmon
Whole Earth Farms Grain Free Dog Food
Purina Beyond Natural Grain-Free
Blue Buffalo Life Protection Formulae
Diamond Naturals Grain Free Real Meat Recipe
Iams Grain-Free Naturals
Nutro Max Grain Free
SportDog Food Elite Formula
Purina Beneful Grain Free with Chicken
Dogs just like we humans, need to be fed on healthy foods rich in high-quality nutrition contents. These type of quality foods maybe way too much expensive to provide although, with a combo of perfect shopping abilities and immense know-how on the best foods available for your dog, you can end up saving some dollars and at the same time make your dog happy and healthy. If you searching for the cheapest quality dog foods in the market, we got you covered and this is all you need to know.
First, you need to identify your dog's preferences, likes and it's sensitivity so as to provide the best. If you find it hard to identify then don't worry, it will give you the most appropriate combination popular with dogs which are made of fat, minerals, proteins, fibers, moisture, grain-free and vitamins. While purchasing try checking on the ingredients label for those items.
10 Choices of Best Inexpensive & High-Quality Dog Food
Here you can find our expert advice on the best inexpensive & high-quality dog food for your small, medium and large breed. All these food are low-cost, it doesn't mean this will not provide the necessary nutrition.
1. Nutrish Zero Grain Natural Dry Dog Food – The best budget dog food
Rachael Ray's nutrish as its best known is the best and affordable dog food especially for dogs with allergies. The ingredients of this dog food are Sodium Selenite, Natural Chicken Flavor, Vitamin A Supplement, Pea Protein, Vitamin A Supplement
This is zero grains Natural food with wholesome vegetables for the dog which contains a turkey and potato recipe with zero grains and added vitamins as well as chelated minerals. The food is very healthy because it's made with simple and natural ingredients.
2. Taste of the Wild Pacific Stream Grain-Free Dry Dog Food with Smoked Salmon
This is also one of the cheap dog food, containing salmon which is sustainably sourced, these food's recipe incorporates high quality smoked and roasted poultry and fish meat making all dogs crave for it.
Its grain-free dry food with salt, calcium pantothenate, potassium iodide, choline chloride, copper sulfate. It is among the high-quality cheap best selling dog foods in the market, Go ahead and give this to your small puppy or small dog.
3. Whole Earth Farms Grain Free Dog Food
The Whole Earth Farms is also one of the best inexpensive dog food in the market. The ingredient of this product starts from the high-quality protein and you can serve to all dog breeds in all stages. This is also a grain free recipe which is easier to digest and containing multiple vegetables, fruits and protein sources this food will give your dog the Earth's best and natural goodness.
This food is high in protein ranging from beef, lamb, and poultry incorporated with favorable spices and herbs ensuring that your dogs healthy is well taken care of.
4. Purina Beyond Natural Grain-Free
This affordable dog food has some of the best ingredients needed by a dog to yield maximum and optimum health. Tuna is the main ingredient and provides all the protein required as well as dried egg products and beef fat which has been preserved with mixed-tocopherols. The product is grain-free and made without corn and or soy.
Other important ingredients include vitamins, minerals, dried beet pulp, natural liver flavor, chicken meal, dried yeast, cassava root flour and many others incorporated together to give you these amazing pack.
5. Blue Buffalo Life Protection Formulae
This food is rich with chicken proteins, has no corn, wheat or soy, has no artificial preservatives or flavors and it has no poultry by-product meals. This gives your dog the energy needed to stay active, provides the dog with a strong and healthy immune system, strong bones and teeth as well as giving it a healthy skin and coat.
Blue Buffalo Life Protection Formula food brand contains vitamins and minerals. The food is a balance of veggies and fruit optimal. This food also contains the Omega 3 & 6 Fatty Acids to help healthy skin of the dog.
6. Diamond Naturals Grain Free Real Meat Recipe
The recipe in making this food contains pasture-raised beef providing the proteins, contains minerals and vitamins, its grain-free and contains proprietary probiotics to aid in its digestion. This food contains "everything your dog needs and nothing they don't".
Diamond Naturals food brand is rich in nutrients which is easy to digest for dogs. This affordable product having no colors, artificial flavors as well as other preservatives and follow the most-advanced food safety protocols in the United States. So, you can also try this product for your cute puppy or a large dog.
7. Iams Grain-Free Naturals
Farm raised chicken contributes the largest ingredient and the food is free from grain, corn, and soy. Garden peas, minerals, vitamins, added amino acids and other super healthy products to enhance your dog's growth while realizing its optimal health conditions.
Iams Grain food brand rich in vitamins and antioxidants which will help in the better immune system of the dog. The company claims that the food is free from artificial colors, preservatives, and flavors.
8. Nutro Max Grain Free
This affordable food is all natural containing zero grains. It's made up of farm-raised chicken, legumes, potatoes, savory flavors which all dogs love and is formulated with added vitamins and minerals rendering it balanced. Nutro Max rich with natural ingredients, no added preservatives, artificial colors in this product.
Nutro Max dog recipe made for all dog breeds at any age because it contains the real nutrition and high-quality protein sourced from real poultry without the big price. Go with this product which is affordable and natural dog food.
9. SportDog Food Elite Formula
It's a well-balanced dog diet infused with dried organic ingredients which cover across proteins, vitamins, and minerals all sourced carefully. This food is high quality and is the best for professional breeders who depend on healthy foods like these to maximize their dogs fast growth.
The brand of this product does not sacrifice with the quality of ingredient and offer quality protein and limited carbohydrates formula. The food is also one of the healthy choices and you will definitely satisfied with SportDog Food Elite Series.
10. Purina Beneful Grain Free with Chicken
Purina Beneful food contains with the real farm-raised chicken and gives high-quality nutrition to your dog. The product is free from corn, gluten, and wheat. Purina Beneful having the 3 pack of food items which gives the accent of pumpkin, spinach, and blueberries.
This product is filled with the positive reviews on Amazon because of abundant nutrition without sacrificing taste. Serving your dog with these quality food gives your friend a meal featuring real farm-raised chicken as its top ingredient. The high-quality protein contents with essential vitamins and minerals support the whole dog's body health which is all matters.
All these foods are cheap, affordable and feeding your dog on them daily with rotations means that your four-legged friend will stay healthy, happy, strong and have the best skin and body appeal that everybody will envy you. Most important is that you will have spent in the range of your budget.
Best Inexpensive Dog Food for Large Breeds
When selecting the best inexpensive dog food for large breeds, such as Great Danes, Newfoundlands, and Saint Bernards, you will want to see a substantial amount of protein listed in the ingredients. It should be the first item. Some types of protein to look for are eggs, chicken, beef, or lamb.
In addition to protein, large canines need balanced vitamins and minerals. These are essential to promote bone health, which helps in carrying their weight. The cheapest high-quality dog food may contain fruits and vegetables. The product can be fresh, frozen, dry kibble, or wet food. The fresh food is refrigerated, so check the shelf date on it to make sure it is not expired or going to be expiring soon. Many dog owners choose to mix dry and wet foods to give their pet some variety, and it can help encourage the fussy eater.
If your canine has a sensitive digestive tract, look for kibble labeled as grain free. Some animals have a difficult time digesting fiber and grains. If your pet has dry, flaky, or skin issues, try the inexpensive high-quality dog food with salmon oils, or food that is marketed as "limited additives" or "controlled ingredients". These forms may contain fewer preservatives and dyes.
What Are a Dog's Nutritional Needs?
Dogs have nutritional needs that are important to their growth and overall health. Many of the components of their nutritional needs are similar to that of humans, although they may need different amounts of each. Water, of course, is one of the most important. After water, dogs get the rest of their nutritional needs from food. Here is a breakdown of what you should consider when feeding your dog.
Protein: Dogs can't store protein in their bodies, so they must get it from their food. Protein helps dogs build strong muscles, repair and regenerate cells, maintain appropriate energy levels, and more. Without the proper amount of protein, your dog can get weak and sick. Protein needs vary depending on the breed of your dog and their activity level.
Fats: Fats are very important because this is where your dog will get most of his energy from. Fats provide twice as much energy as protein or carbohydrates. Fats also provide heat and insulation and help your dog to absorb vitamins.
Carbohydrates: Dogs don't need a lot of carbohydrates, but they do need some so that their brains can have a supply of glucose and they can have fiber for their digestive systems. In general, dogs get most of their nutritional needs from proteins and fats. This is contradictory to many popular dog foods on the market that can be composed of 50 percent or more of carbohydrates.
The next section will explain some basic differences in the nutritional needs of a puppy and an adult dog.
What is the Difference between the Nutritional Needs of a Puppy and an Adult Dog?
The biggest difference between the nutritional needs of a puppy and an adult dog is the amount of nutrients they need to consume. Puppies need a lot more protein than adult dogs (around 22% more) to keep up with their rapid growth. They also need more calories than adult dogs because they rapidly burn them.