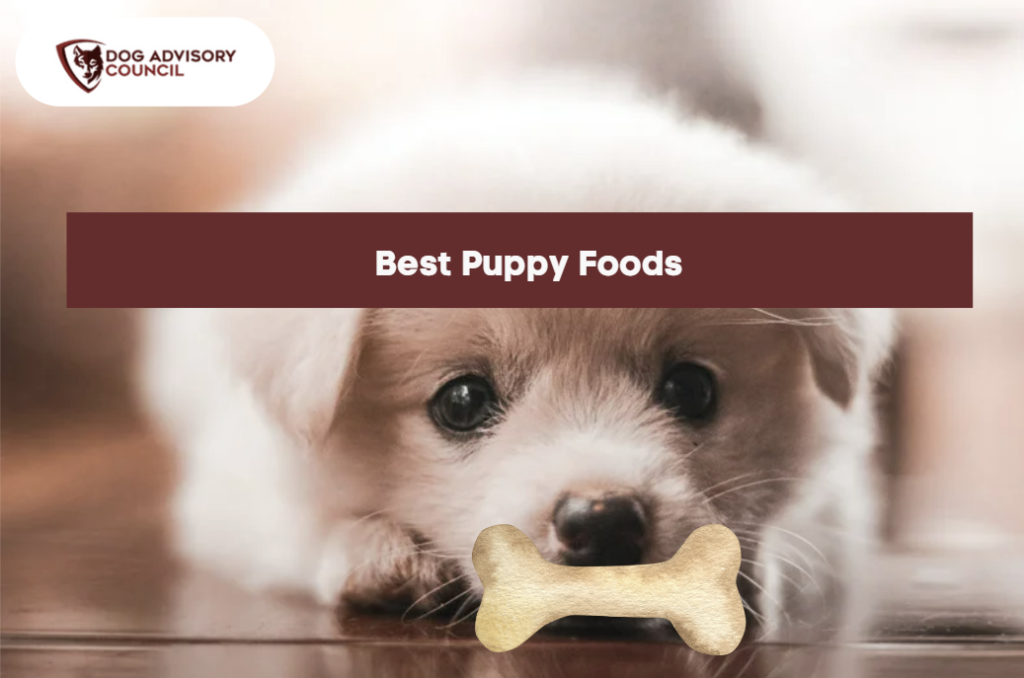 Every pet parent does everything in their power to provide the best things in life to their little fur baby. Choosing the best puppy food for your pup is one of the most important choices you'll make for their health and well being.
Best Dry puppy food brands
Wellness
Our review
Based on the ingredients listed on the food bag alone, the Wellness puppy food is an above average quality of dry food. Further more, it is supported by omega fatty acids, antioxidants, glucosamine, probiotics and taurine for a healthy heart.
Customer rating: 4.5 Stars
Pros
It contains a fat-to-protein ratio of about 51%, which is more than several brands
Significant amount of animal protein and other healthy sources of protein without by products and fillers
Boosts immunity and supports joint and bone health
Cons
One of the ingredients is tomato pomace. Tomato pomace is a controversial ingredient
The carbohydrate levels may be a little too high for some puppies
Chicken meal, the 2nd ingredient of the bag is not as top notch an ingredient as real chicken
Bestseller No. 1
Bestseller No. 2
Bestseller No. 3
Wellness Thick & Chunky Natural Grain Free Canned Dog Food, Chicken Stew, 12.5-Ounce Can (Pack of 12)
GRAIN-FREE WET DOG FOOD: Wellness natural dog food is packed with real protein and vegetables for a complete and balanced meal, with the nutrients your dog needs to thrive. This canned wet food can be served as a complete and balanced meal, or as a meal mixer/topper.
CHICKEN STEW: This natural wet food for adult dogs features real chicken with peas and carrots for complete, balanced nutrition. Wet food features thick, chunky-textured homestyle stew with cuts of protein and veggies in gravy.
---
Orijen
Our review
The brand claims that All nine varieties of the brand are biologically appropriate for all life stages, small breeds, puppies, large breed puppies, seniors, or for weight management. Apart from using whole food and animal ingredients, Orijen also contains Omega-3 and -6, as well as glucosamine and chondroitin and probiotics for digestive health
Customer Rating: 4.7 Stars
Pros
The first 5 ingredients consist of pure animal protein and no meals
No controversial ingredients used
Grain free
Cons
Pricey
They don't make specialized food for health conditions
Bestseller No. 1
ORIJEN Dog Six Fish Recipe, 25lb, High-Protein Grain-Free Dry Dog Food, Packaging May Vary
ORIJEN Six Fish dog food delivers a diet rich and varied in fresh, whole fish ingredients from Atlantic mackerel, herring, monkfish, Acadian redfish, flounder, and silver hake
With 85% quality animal ingredients, ORIJEN nourishes dogs according to their natural, biological needs
Bestseller No. 2
ORIJEN Dog Small Breed Recipe, 4lb, High-Protein Grain-Free Dry Dog Food, Packaging May Vary
ORIJEN Small Breed is made specifically for smaller dogs, with nourishing protein and nutrients packed into a unique kibble shape that is easier for them to eat. Formulated with balanced nutrition to maintain energy, ORIJEN Small Breed is comprised of turkey, chicken, wild-caught fish, cage-free eggs, and quail
High-Energy Needs – Protein-rich to support higher energy needs and balanced nutrition
Bestseller No. 3
---
Farmina N&D Low-grain puppy formula
Our review
This Farmina N&D Pumpkin recipe is a high-protein kibble brand. It is made with locally sourced ingredients and is an excellent option for pets prone to weight gain as this food won't spike their blood sugar. Dog owners noted the tastiness of this product which attracts even the pickiest of eaters.
Customer rating: 4.3 Stars
Pros
Cons
Price: 94.95$ for 26.4 lbs
---
Instinct Raw Boost Puppy Grain Free Recipe Dry Dog Food
Our review
The real ingredients are inspired by raw. They do not use soy, corn, wheat, artificial flavors or preservatives or other filler ingredients in our recipes.
Customer rating: 4.5 Stars
Pros
The raw coated kibbles strike a healthy balance between processed kibbles and raw food
The bag contains 85% meat and organs & 15% non-GMO fruits and vegetables; vitamins & minerals
An easy and safe way to introduce raw feeding
Cons
Pricey, as compared to some other brands that offer similar ingredients
Very limited grain-inclusive options
Bestseller No. 1
Bestseller No. 2
---
Taste of the Wild
Our review
Taste of the wild puppy food is packed with unique combination of fowl and wild game. The blend of multiple sources of animal protein ensure adequate amounts of the building blocks for a healthy body for a puppy.
Customer rating: 4.7 stars
Pros
Offers both grain-free and grain inclusive options
Good quality animal meat sources
Includes natural and organic sources of vitamins and minerals
Cons
Multiple recalls in the past
Accessibility issue
Price: 56.04$ for 28lbs
Our review
Acana uses ethically sourced ingredients and uses quality animal meat such as organs, cartilage, and bones. They have a range of several variations from limited ingredient to recipes for all life stages.
Customer rating: 4.6 Stars
Pros
Acana is a sister brand to Origen, an already established premium pet food brand
Offers biologically appropriate recipes
Ingredient transparency
Cons
Previous lawsuits
No wet food options
Accessibility issue
Bestseller No. 1
Bestseller No. 2
Bestseller No. 3
---
Open farm
Our review
Open farm puppy food uses ethically sourced ingredients. The brand also provides customers with the ability to trace the origin of every ingredient using the lot number on the bag. This ensures complete transparency.
Customer rating: 4.5 Stars
Pros
The recipe and the ingredients are both ethically sourced and meet AAFCO standards
Ingredients can be traced back to the original source
Loaded with fresh meaty protein for muscle development, probiotic fiber for digestion, and vitamins essential for puppies
Cons
Bestseller No. 1
Bestseller No. 2
Bestseller No. 3
Open Farm RawMix Ancient Grains Front Range Recipe for Dogs, Includes Kibble, Bone Broth, and Freeze Dried Raw, Inspired by The Wild, Humanely Raised Protein and Non-GMO Fruits and Veggies, 3.5 lb
HUMANELY SOURCED MEAT – Crafted with a blend of 100% animal welfare certified grass-fed beef, pasture-raised lamb and pork, this irresistible recipe includes nutrient-dense meat, organ, and bone with non-GMO grains, fruits, and veggies.
RAWMIX – These recipes offer pet parents whole-prey, meat-focused, nutrient dense, kibble recipes with the added benefits of bone broth and freeze dried raw. These diets include meat, organs and bone broth, and deliver optimal taste and nutrition for your pet!
---
Best Raw/Freeze Dried Puppy Food
Stella & Chewy's Freeze-Dried Raw Perfectly Puppy Dinner Patties Dog Food
Our review
These freeze-dried patties are made of 95% salmon, beef, organs and bone; formulated specifically for puppies with DHA. Each Stella's and Chewie recipe is made in small batches from the finest ingredients.
Customer rating: 4.7 Stars
Pros
Easy for canines of all life stages to digest
No fillers
Fortified with minerals, viramins, fibre and probiotics
Cons
Pricey
Accessibility issue
Dinner patties can crumble easily
Bestseller No. 1
Bestseller No. 2
Bestseller No. 3
---
Darwin's natural selection
Our review
Transitioning a dog from dry food to raw can be a challenging. Feeding the right organ meats, sourcing it from an ethical and credible buyer, ensuring quality and ensuring an easy transition for the pup, as not all dogs may be equipped to eat raw meat. Darwin's makes this incredibly easy. Every shipment contains pamphlets on how to handle raw meat, how to slowly switch the pup from traditional food to raw, and tips and tricks if pet parents are having a hard time getting them to eat.
Customer rating: 4.5 Stars
Pros
Specially crafted raw meals by nutritional experts
75% real meat and 25% vegetables make up for 100% organic ingredients
Darwin's provides feeding recommendations customized to your recurring shipments
Cons
May be more expensive for larger dogs
Requires high standards of handling safety
Demands quite a lot of freezer space
Price: The prices vary as per the pound size, product line and the protein choice
More details: https://www.darwinspet.com/product/raw-dog-food-ns/
---
Spot and Tango- Unkibble
Our review
We rate the Unkibble from Spot and Tango very highly not only for their 100% human grade ingredients, but also for the fact that it doesn't take up freezer space and can be easily stored on the shelf. It is a premium quality semi dry/moist product.
Customer rating: 4.8 Stars
Pros
Contains above-average protein, below-average fat and above-average carbs when compared to a typical moist dog food
100% whole ingredients
Cheaper as compared to several raw food options
Has a high moisture content
Meals customized for your dog's weight, breed and activity level
Cons
Pricy as compared to traditional kibbles
May be difficult to source in several areas
Price: UnKibbleTM plans start at $7/week, and Fresh plans start at $15/week. However, exact cost will depend on a variety of factors including age, weight, activity level, and more
---
Primal freeze dried
Our review
The Primal Pet Food company uses fresh, human-grade meats that are antibiotic and steroid free. This ethical and credible brand believes that educating pet owners about the importance of quality ingredients in pet foods will help pet owners make better choices for their beloved pet.
Customer rating: 4.7 Stars
Pros
Wide variety of options
Their food contains fish oil. Depending on its level of freshness and purity, fish oil should be considered a commendable addition as they contain healthy Omega 3 fatty acids
Their ethically sourced organic ingredients comply with notably more stringent government standards
Cons
Limited accessibility
Expensive
Price: 33.88$ for 14 oz
Bestseller No. 1
Primal Freeze Dried Dog Food Pronto Pork 16 oz, Complete & Balanced Scoop & Serve Healthy Grain Free Raw Dog Food, Crafted in The USA
Made with crate-free pork, raised without antibiotics, steroids or added hormones and with USDA certified organic fruits and vegetables. No corn, wheat, soy, lentils, or legumes.
Convenient and delicious raw nutrition that is shelf-stable and ready to serve. Simply scoop, rehydrate with water, Bone Broth, or Raw Goat Milk, and serve!
Bestseller No. 2
Bestseller No. 3
---
What to look for while buying puppy food?
1. First 5 ingredients
Did you know, the 1st five ingredients of your dog's bag of food is what makes up almost 80% of your dog's food. The first five ingredients must ideally contain –
Protein
Healthy fats
Essential vitamins and minerals
Grains like quinoa, brown rice, barley and millet
If the bag contains any of the following ingredients in the top 5, it is highly recommended to avoid them –
Ingredients that your dog is allergic to
Meat by-products
High starch grains like corn and wheat
Preservatives like ethoxyquin, BHT and BHA
2. Guaranteed Analysis
The guaranteed analysis on the bag of your puppy's food displays the macronutrient levels in the food such as Crude Protein, Crude fat, Crude Fiber, moisture and additional information like calcium, omega 3, and sodium content.
When it comes to protein to fat ratio, experts recommend 22.5% protein and 8.5% fat for puppies, compared to minimum 18% protein and 5.5% fat for adult dogs. Growing puppies require extra dietary protein while they grow and develop.
The nutritional adequacy statement on a bag of dog food is something that indicates that the food is complete and balanced for a particular life stage, such as puppyhood, reproduction, adult or senior. It also indicates whether the food is intended for supplemental feeding or regular feeding.
Your dog's activity level, weight and allergies
Growing puppies, especially the active ones and working dogs require a diet that is high on protein as well as fat. However, overweight dogs may need to consume more protein and less fat to help shed the extra pounds.
Conclusion
Choosing the right food for our puppy is a journey in itself. If it wasn't challenging enough already, every puppy has their certain set of likes, dislikes and preferences, not to mention, allergies and reactions. Hitting the right spot can be the most rewarding experience not only for the human, but also the dog.
Certain brands listed above may definitely create a dent in your wallet. But, buying a cheaper bag of food without research just to save a few bucks may just be a penny-wise pound-foolish decision as those saved bucks would just end up in the veterinarian's cash register eventually.