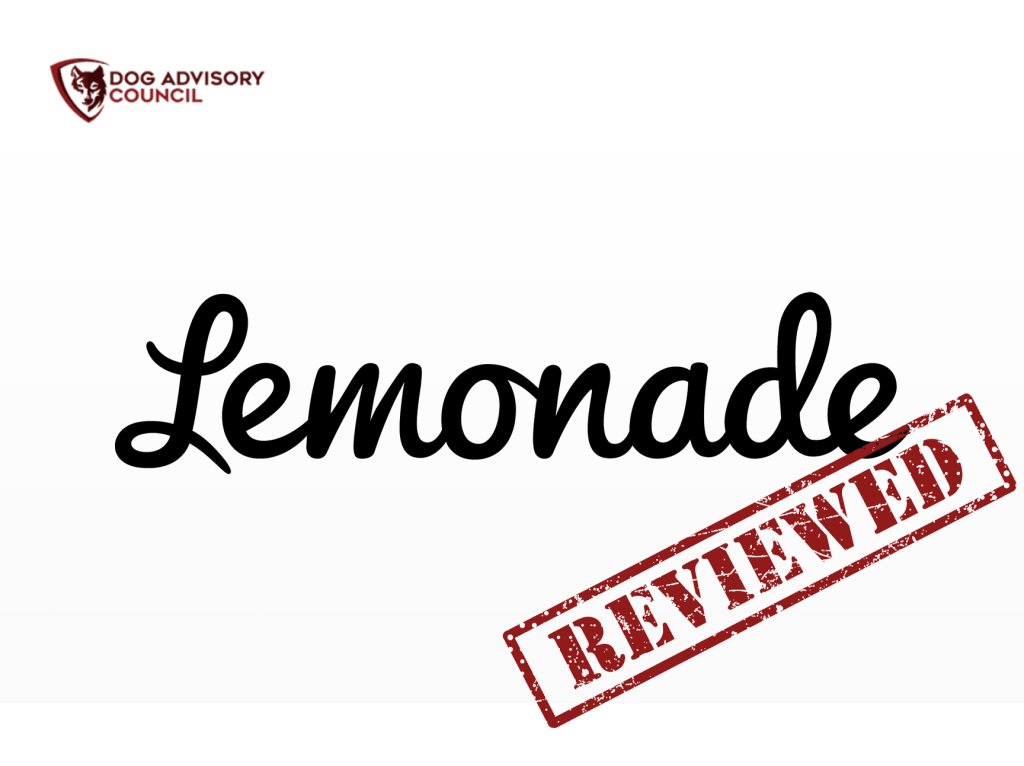 At a glance
Lemonade offers some of the most highly-rated pet insurance policies on the market. Their affordable pricing and customizable coverage makes them a strong option for pet owners.
| Pros | Cons |
| --- | --- |
| Competitive pricing | Only available in 37 U.S. states |
| Customizable coverage | Does not cover exotic pets |
| Offers five comprehensive preventative care add ons | |
Bottom Line: Lemonade is a good pet insurance option for pet owners looking for an affordable and customizable pet insurance policy.
Pet Insurance Plans Offered by Lemonade
Lemonade offers one standard pet insurance policy with five optional preventative care add ons. Policyholders can select which add-on coverage they'd like, if any.
The standard policy covers vet expenses resulting from accidents and illnesses, such as:
Diagnostic testing
Inpatient and outpatient surgery
Emergency procedures
Medication
The preventive care packages cover the following:
Vet visit fees
Physical therapy, acupuncture, and hydrotherapy
Dental illnesses, cleanings, extractions, and other treatment
Behavioral conditions (ie. anxiety and aggression)
End of life and remembrance (ie. vet-recommended euthanasia and cremation)
These packages also cover costs such as wellness exams, spaying and neutering, and blood tests. With Lemonade, you can mix and match which coverage you'd like so you only pay for what you want.
For example, you could purchase a standard plan with a preventative care package for behavioral conditions. Likewise, you could opt for a standard plan with two preventative care packages to cover vet visit fees and end of life costs.
Lemonade's customizable coverage allows pet owners to purchase the coverage that's important to them or that they're most likely to use. This is especially helpful when owning a breed that is predisposed to certain medical conditions.
Does Lemonade Offer Wellness Plans?
Lemonade offers optional preventative care coverage that covers what a standard wellness plan would.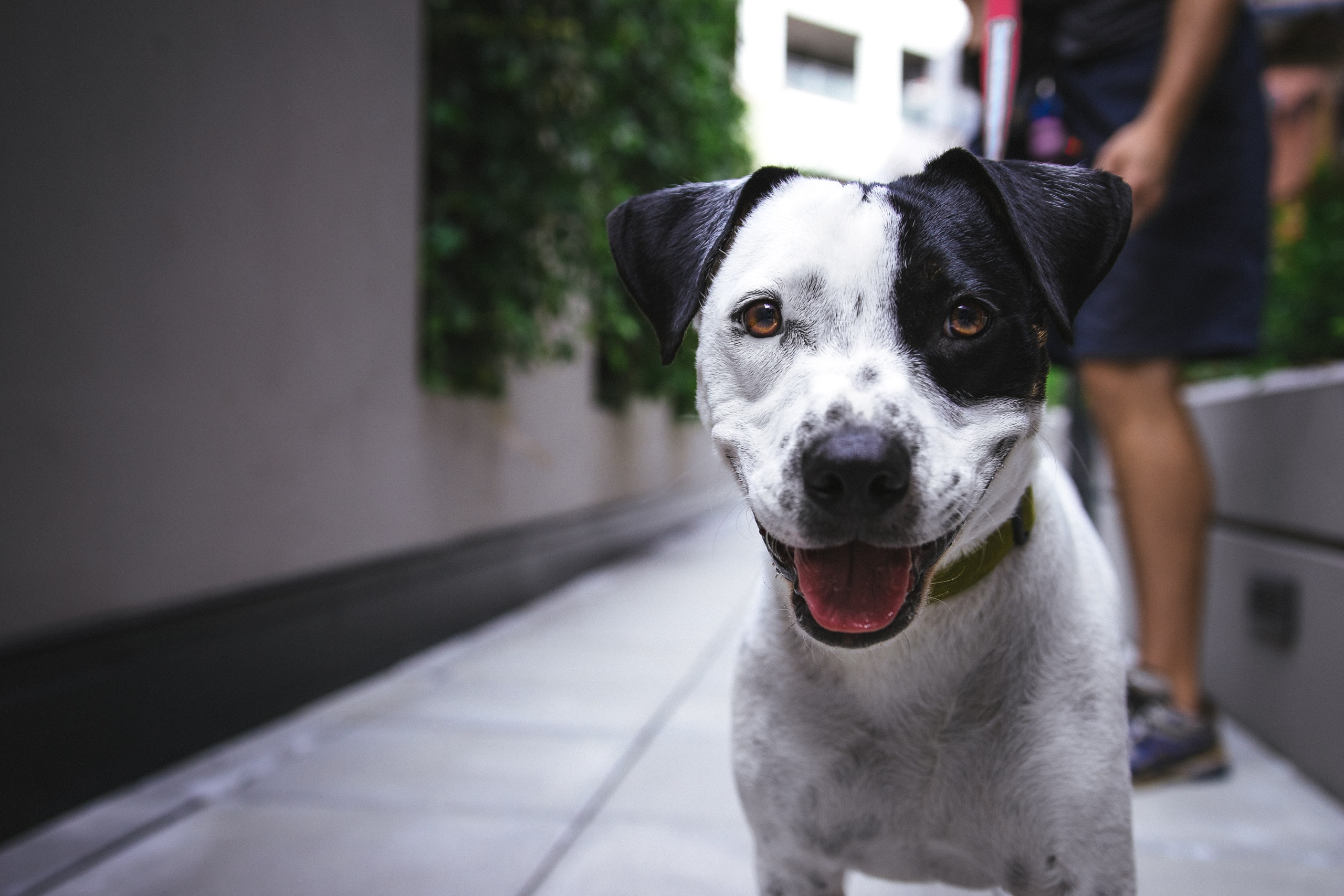 What Isn't Covered With Lemonade Pet Insurance?
Like other pet insurance companies, Lemonade does not cover pre-existing conditions. Their standard policy also doesn't cover:
Dental care (only covered in preventative care packages)
Elective surgeries unrelated to an accident or illness
Experimental treatment
Wellness exams
Anything that occurs as a result of your neglect
Additionally, Lemonade is only available in 37 states. If you live in a state that isn't listed below, you'll need to find a different pet insurance provider.
States Where Lemonade Pet Insurance is Available
Alabama
Arizona
Arkansas
California
Colorado
Connecticut
District of Columbia
Florida
Georgia
Illinois
Indiana
Iowa
Maryland
Massachusetts
Michigan
Mississippi
Montana
Nebraska
Nevada
New Hampshire
New Jersey
New Mexico
New York
North Carolina
North Dakota
Ohio
Oklahoma
Oregon
Pennsylvania
Rhode Island
South Carolina
Tennessee
Texas
Utah
Virginia
Washington
Wisconsin
Coverage Levels and Reimbursement Options
When you purchase a Lemonade pet insurance policy, you will need to choose a deductible and 'co-insurance amount'. (Many pet insurance providers call this a reimbursement level, but Lemonade calls it co-insurance. It essentially means the same thing.)
Your deductible is the amount you'll need to pay out of pocket before your insurance will reimburse you for anything. Your co-insurance is the percentage of a vet bill Lemonade will cover once you've hit that deductible.
Let's take the following scenario as an example:
Your dog needs treatment and the bill comes to $5,000
Your policy has a $500 deductible and a 70% co-insurance amount
You've also yet to incur an expense, so the entire $500 of your deductible remains untouched.
Here's how your payment would be calculated:
($5,000 bill * 70% co-insurance) – $500 deductible = $3,000
In this case, Lemonade would cover $3,000, and you'd be responsible for the remaining $2,000.
Lemonade's Coverage Levels
With Lemonade pet insurance, you can choose between 60%, 70%, 80%, or 90% co-insurance levels. However, Lemonade says that most policyholders get 80% co-insurance.
Lemonade's Deductible Options
You can choose between a $100, $250, or $500 deductible. When your policy renews, you can change your deductible amount if you'd like.
How Much Does Lemonade Pet Insurance Cost?
Lemonade pet insurance starts at $10 per month and increases based on factors such as your pet's breed, age, and location. Here are a few sample rates for a Lemonade pet insurance policy with a $20,000 annual limit, 80% co-insurance rate, and a $250 deductible for a male pet in Dallas, Texas.
| | | | |
| --- | --- | --- | --- |
| Type of Dog | Age of Pet | Cost for the Standard Accident + Illness Plan | Cost for an Accident + Illness Plan + Wellness Add Ons |
| Labrador Retriever | 8-week old puppy | $85.27 | $116.11 |
| | 5-year-old | $102.12 | $111.24 |
| | Senior | $151.70 | $160.83 |
| French Bulldog | 8-week old puppy | $110.77 | $141.61 |
| | 5-year-old | $136.55 | $145.67 |
| | Senior | $181.47 | $190.59 |
| Golden Retriever | 8-week old puppy | $83.93 | $114.76 |
| | 5-year-old | $100.30 | $109.43 |
| | Senior | $148.50 | $157.62 |
| German Shepherd | 8-week old puppy | $83.79 | $114.62 |
| | 5-year-old | $100.12 | $109.24 |
| | Senior | $128.58 | $137.70 |
| Poodle | 8-week old puppy | $75.09 | $105.93 |
| | 5-year-old | $84.96 | $94.09 |
| | Senior | $118.36 | $127.49 |
| Exotic Shorthair Cats | $49.11 | $75.53 | |
| | $54.26 | $60.85 | |
According to Lemonade, the average cost to insure a cat is around $25 per month, and the average for a dog is around $66 per month.
Lemonade also offers a 10% bundle deal when you purchase another one of their insurance offerings — renters, homeowners, car, or life insurance — alongside pet insurance. They also offer a 5% multi-pet discount and a 5% annual discount.
What Are The Waiting Periods For Coverage?
After purchasing a policy from Lemonade, you'll have a waiting period before your coverage kicks in. Lemonade has the following waiting periods:
2 days for accidents
14 days for illnesses
6 months for cruciate ligament events
If you opt for a preventative package however, you can use the benefits the day after you purchase the policy.
FAQs About Lemonade Pet Insurance
The following are some of the most common questions about Lemonade pet insurance.
Does Lemonade Offer A Wellness Plan?
Lemonade offers five optional preventative care add ons that cover what a standard wellness plan would.
Does Lemonade Cover Pre-Existing Conditions?
No. Like many pet insurers, Lemonade does not cover pre-existing conditions.
Does Lemonade Cover Dental Cleaning?
Lemonade's standard plan does not cover dental cleaning. However, their preventative care add ons do.
Does Lemonade Cover Spaying Or Neutering?
Lemonade's standard plan does not cover the cost to spay or neuter your pet. However, their preventive care add ons do.
Does Lemonade Cover Hip Dysplasia?
Yes, Lemonade covers hip dysplasia.
Does Lemonade Cover Euthanasia?
Lemonade's standard plan does not cover euthanasia. However, one of their five optional preventative care add ons does.
Does Lemonade Have Any Coverage Limits?
Lemonade covers up to 90% of eligible expenses.
Is Lemonade Accepted By Every Vet?
Lemonade is currently available in 37 U.S. states. The insurance can be accepted at any veterinary office within any of those states, as long as the provider is licensed to give veterinary care in that state.
Does Lemonade Pay The Vet Directly?
No. With Lemonade, you are expected to pay the entire vet bill upfront then submit a claim for reimbursement.
How Do I File A Claim With Lemonade?
To file a claim with Lemonade, simply open the Lemonade app and hit the "File a Claim" button. The app will guide you through the process of submitting a formal claim.
How Long Does It Lemonade Take To Pay Out?
According to Lemonade's website, claims are paid out almost instantly. However, there are some situations where claims will need to be reviewed before they're paid out. The timeline for those processes varies depending on the complexity of the case.
How Do I Cancel A Policy From Lemonade?
You can cancel your Lemonade pet insurance policy at any time through the Lemonade app.