Takeaways
A waiting period is the timeframe between purchasing your plan and when your cover starts
Waiting periods are standard, and most insurance companies will have them
The length of a waiting period will differ depending on the insurance company
In some cases, you may be able to negotiate a shorter waiting period. If not, you can select a different plan with a shorter waiting period.
A waiting period is the time between when you purchase your insurance policy and when coverage kicks in. While each insurance provider will have different timelines, they tend to range from 3 days to 6 months, depending on the condition and the policy.
How Long Is The Waiting Period Before Coverage Starts?
While each insurance provider will differ, waiting periods are generally:
3 to 9 days for accidents
14 to 15 days for illnesses
6 months for cruciate ligament events
Accidents include things like foreign object ingestion, broken bones, and eye trauma. Illnesses include things like cancer, ringworm, and dental disease. Cruciate ligament events involve injury to a dog's knee joint and develop over time.
Note the different timelines for different conditions. When selecting a pet insurance provider, make sure to review their waiting period timelines to make sure it's within your preferences and expectations.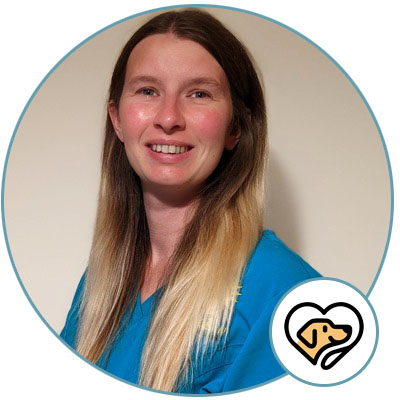 Why Does There Have to Be a Waiting Period?
While these timelines might seem frustrating, they're intended to protect the insurance company from potential fraud. If they didn't exist, it'd be easier for pet owners to deceive insurance companies by purchasing a policy when they already know the pet is ill or injured.
Of course, this behavior would be considered insurance fraud, which is a big no-go. It would also leave insurance companies shelling out more cash than they should have to, which would ultimately drive premiums up, making insurance less affordable.
Waiting periods make it impossible for policyholders to secure an insurance payout for a pre-existing condition or recent accident or illness that would otherwise not be covered.
What's Covered During the Waiting Period?
During the waiting period, you won't have any coverage. But, once it ends, your coverage will kick in and you'll be good to go.
How Does The Waiting Period Work With Pre-Existing Conditions?
Pre-existing conditions are not covered by pet insurance. While this may sound restrictive, it's standard with almost all pet insurance companies.
If your pet has a pre-existing condition and you purchase a policy, expenses related to that condition won't be covered at any time, whether during the waiting period or not. This is one of the many reasons why purchasing an insurance policy early in your dog's life is crucial, before health problems start to arise.
How Do Pet Insurance Companies Know If You Have a Pre-Existing Condition?
When you apply for pet insurance, you'll likely be required to submit documentation of your pet's medical history. During that evaluation, the insurance company will determine whether any of your pet's health issues are deemed pre-existing conditions. If they are, they won't be covered.
Can The Waiting Period Be Waived Or Shortened?
In some cases, you may be able to negotiate or waive the waiting period if your pet's veterinarian has submitted proper documentation of certain conditions. For example, Figo will waive the waiting period for orthopedic conditions if your vet signs a waiver within 30 days of purchasing your policy.
For policies that can't be negotiated, you can either:
Pick a different plan with a shorter waiting period, or
Pick a pet insurance provider with no waiting period
For example, Embrace has a waiting period of 2 days for accidents and 14 days for illnesses, while Healthy Paws has a general 15-day waiting period. If you were deciding between the two and prefer a shorter waiting period, Embrace would be a better option for you.
You can also opt for a policy with no waiting period, although there aren't as many options to choose from. For example, Companion Protect offers a policy with no waiting period, but they will review your pet's medical records before approving you, which can take a few days.
Is Insurance Worth It Given the Waiting Periods?
It may seem silly to purchase an insurance policy knowing you'll need to wait for coverage. That said, it's a standard practice in the world of insurance, and it's still worthwhile to purchase.
While your dog could potentially rack up uncovered expenses during the waiting period, they're more likely to experience the majority of their accidents and illnesses after the waiting period is over. Being without coverage for a short time is a small price to pay in comparison to being uncovered for the remainder of your pet's life.