One of the most important tasks of any pet parent is locating a suitable insurance policy for their furry family member. Pet insurance policies can vary greatly from one policy to the next, so it's essential to compare several plans before settling on the right insurance for your companion.
Below, we'll dive into the ins and outs of Fetch By The Dodo pet insurance so that you can determine whether it's a good fit for your best buddy.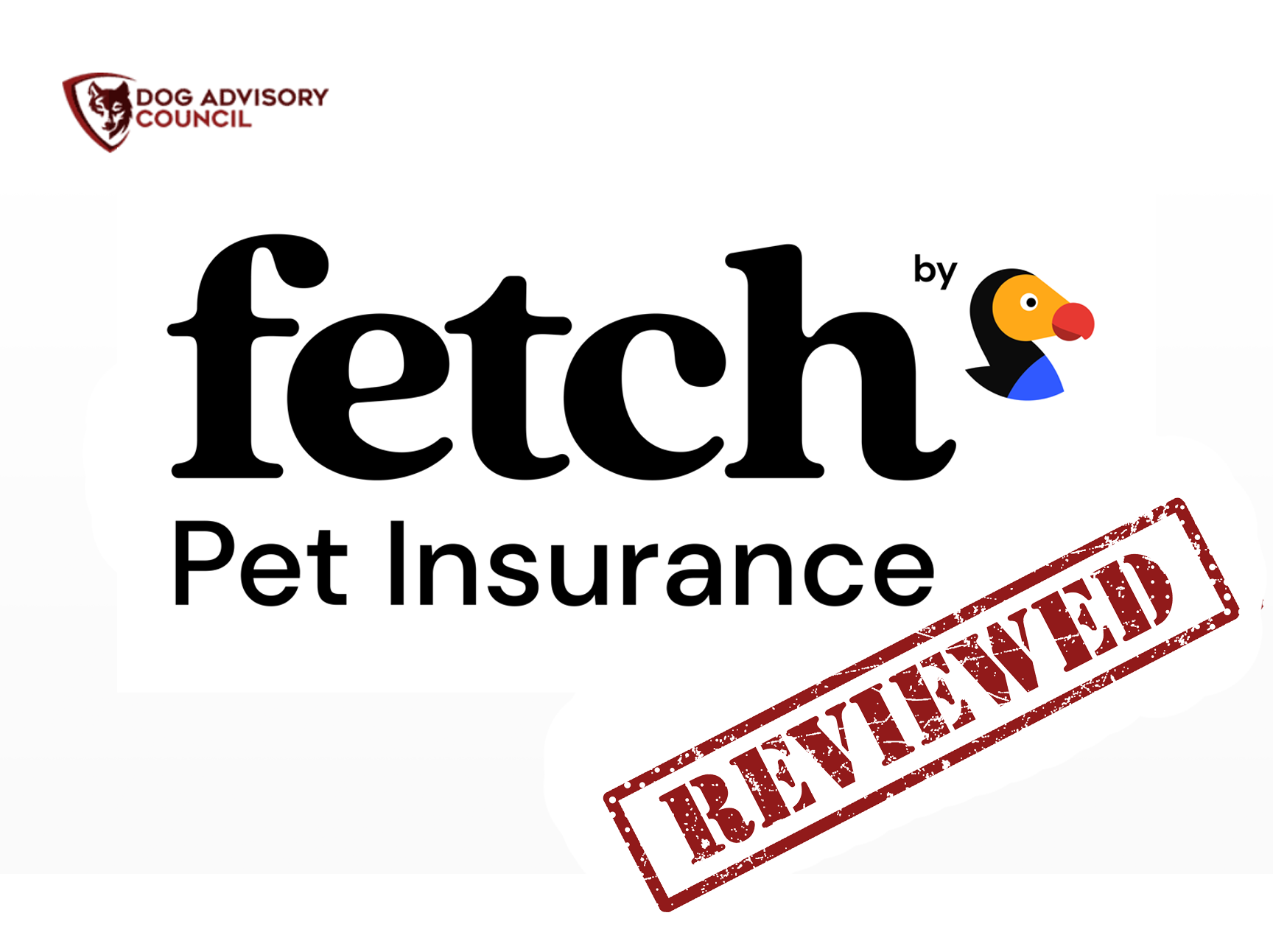 Fetch Pet Insurance Overview
Fetch by The Dodo, also known as Pet Plan, is a great pet insurance policy for owners seeking a comprehensive accident and illness plan at a high rate of reimbursement. While you can't add preventative care coverage, Fetch tends to cover certain services like specialist visits and sick exam fees that other insurance providers avoid.
| | |
| --- | --- |
| Pros | Cons |
| Fetch covers certain specialty services like dental injuries, sick exam fees, specialist visits, and holistic treatment options | There is no option to add coverage for preventative care |
| Wide coverage network across the United States and Canada | Some services that may be covered by other insurance plans, like prescription food, are not covered by Fetch |
| Convenient mobile app for filing and processing claims | There is no discount for multiple pets |
What Coverage Is Provided With Fetch Pet Insurance?
Fetch pet insurance offers a single accident and illness plan that allows pets to be insured as early as 6 weeks old. This insurance plan covers any expenses caused by unforeseen injuries or illnesses diagnosed by a licensed veterinarian.
For illnesses and most injuries, there is a waiting period of 15 days before coverage kicks in. Note that waiting periods related to knee injuries can be waived so long as you have your pet examined within the first 30 days of your active policy.
Most often, you can choose between annual limits of $5,000, $10,000 or $15,000, though higher limits may be available through a personalized plan. You can choose reimbursement rates of 70%, 80%, or 90%, with annual deductibles ranging from $250 to $1,000.
In some cases, certain owners may be offered a discount based on the following factors:
Active military status
Working in the veterinary field
Paying for your policy months in advance
Rescued or adopted pets
The Benefits of Fetch Pet Insurance
Fetch Pet insurance is widely available anywhere in the United States and Canada at any licensed veterinarian. Fetch has a reputation for being pretty quick with processing claims, usually within 15 days of filing, which can be conveniently submitted through the free mobile app.
The policies offered by Fetch aren't complicated, since they all fall under an accident and illness plan, which may be appealing for some owners.
In addition, Fetch provides coverage for the following expense that other policies may elect to avoid:
Chiropractic care
Dental injuries
Sick exam fees
Ultrasounds
Cancer treatment
Holistic and specialty health treatments
Physical therapy
Hospital stays
Diagnostic testing
What Isn't Covered By Fetch Pet Insurance?
Fetch does not offer any opportunities to add preventative or wellness care coverage to your policy. This means that wellness check-ups, dental cleanings, spay and neuter surgeries and general visits will not be covered by Fetch.
Like other pet insurance policies, Fetch does not cover pre-existing conditions and will not cover claims submitted more than 90 days after the service date.
Fetch insurance does not cover the other following expenses:
Prescription food
Vaccinations
Flea and heartworm medications
Elective cosmetic procedures
Grooming
Discover our other articles on Pet Insurance:
The Cost of Fetch Pet Insurance
All pet insurance policies vary based on your pet's health, age, breed, and location. With that in mind, here are some sample quotes we dug up for common breeds under an accident and illness plan for a male pet in Dallas, Texas.
For these sample quotes, the annual deductible is $300 with an annual reimbursement limit of $5000 and a reimbursement rate of 80%. Fetch does not provide a distinct for homes with multiple pets.
The costs below represent the monthly price for the theoretical policyholder:
| | | |
| --- | --- | --- |
| Type of Pet | Age | Accident + Illness |
| Labrador Retriever | 8-week-old puppy | $23.96 |
| | 5-year-old | $48.19 |
| | Senior | $81.94 |
| French Bulldog | 8-week-old puppy | $36.51 |
| | 5-year-old | $63.90 |
| | Senior | $106.67 |
| Golden Retriever | 8-week-old puppy | $25.55 |
| | 5-year-old | $50.06 |
| | Senior | $85.19 |
| German Shepherd | 8-week-old puppy | $27.55 |
| | 5-year-old | $56.04 |
| | Senior | $93.67 |
| Poodle | 8-week-old puppy | $20.16 |
| | 5-year-old | $29.25 |
| | Senior | $58.23 |
| Exotic Shorthair Cats | 8-week-old kitten | $20.16 |
| | 5-year-old | $20.16 |
| | Senior | $50.50 |
Fetch By The Dodo Pet Insurance FAQs
Not sure if Fetch pet insurance is the right pick for your furry friend? Take a look at these commonly asked questions and answers:
Does Fetch offer a wellness plan?
Fetch pet insurance, formerly known as pet plan, only offers an accident and illness plan. This pet insurance does not provide optional coverage for routine or preventative care.
Does Fetch cover pre-existing conditions?
Like all other pet insurance companies, Fetch pet insurance does not cover pre-existing conditions. However, curable conditions can be submitted for coverage so long as your pet's record is clear of the condition and suspect symptoms for at least 12 months.
Does Fetch cover dental cleaning?
Since dental cleaning is considered a preventative care measure, Fetch does not cover this expense. You'll have to pay out of pocket for this service.
Does Fetch have any coverage limits?
You choose between three coverage limits: $5,000, $10,000, or $15,000. Typically, there's a 15-day waiting period before your pet's coverage kicks in after purchasing the policy.
How do I file a claim with Fetch?
To file a claim, you first need a finalized invoice and detailed medical records from your pet's latest visit. These documents can then be submitted through the online portal or Fetch mobile app for processing.
How long does Fetch take to pay out?
Claims are typically processed within fifteen days. You can receive reimbursements via check or direct deposit, though direct deposit is usually paid out 5-10 days quicker.
How do I cancel a policy from Fetch?
To cancel Fetch pet insurance, call a representative at 1-888-546-9411. Policies can be canceled during typical business hours.
Does Fetch cover spaying or neutering?
Unfortunately, spraying or neutering is not covered by Fetch pet insurance, along with other preventative care treatments.
Does Fetch cover euthanasia?
Fetch may cover some of the cost of euthanasia if recommended by your veterinarian due to an illness or injury. However, Fetch will not cover elective euthanasia or other end-of-life expenses like cremation.
Does Fetch cover hip dysplasia?
Yes! Fetch covers a number of breed-specific or hereditary issues including hip dysplasia.
Is Fetch accepted by every vet?
Fetch by The Dodo is accepted by every veterinarian in the United States and Canada. You can also count on Fetch providing coverage specialists and emergency clinics.
Does Fetch pay the vet directly?
No, you have to pay the balance in full first. Once paid out, you can submit a claim and file for partial reimbursement.
Finding the right pet insurance for your pet is an important decision. Want to compare other policies? Check out our other articles on pet insurance.