Takeaways
Pet insurance covers the cost of medical care for your pet.
Pet insurance works on a reimbursement basis, meaning you pay upfront for medical expenses and request reimbursement later.
Each pet insurance plan comes with a unique deductible, reimbursement level, and monthly premium.
The more comprehensive the plan, the more expensive it's likely to be.
The cost of premiums is also impacted by other factors such as the age of your pet, the breed, and your location.
A good pet insurance plan offers a fair deductible that suits your budget, a high reimbursement level, and an affordable monthly premium.
Pet insurance provides coverage for unexpected and, frankly, expensive medical care. Unlike insurance for humans, it works on a reimbursement basis that's important to understand before picking a policy.
What Is Pet Insurance?
Pet insurance helps cover the cost of medical care for your pet. Like most insurance, you purchase a specific plan then pay a monthly premium to remain insured. If your pet incurs a medical expense, you may be eligible to receive reimbursement if you've met your deductible.
Unlike health insurance policies for people, you won't pay a copay at the time of your pet's visit. Instead, you'll pay the full bill at the time of the expense, then submit it to the insurance company for reimbursement.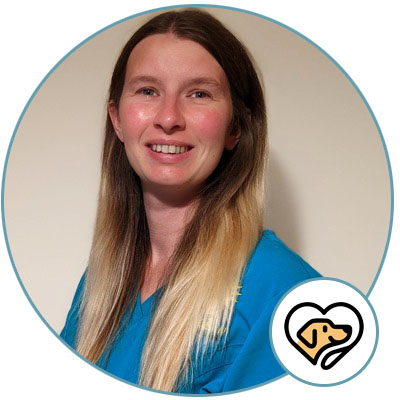 How Does Pet Insurance Work?
Pet insurance plans each come with a unique deductible, reimbursement level, and annual maximum.
Deductible: A deductible is the amount you'd need to pay out-of-pocket before you're eligible for reimbursement. For example, if you have a $500 deductible and incur a $700 vet bill, you'd need to pay at least $500 before your plan would reimburse you.
Reimbursement Level: The reimbursement level is the percentage of the expense your plan will cover after your deductible is met. For example, if your pet insurance plan has a 90% reimbursement level and you have a $600 vet bill after your deductible was met, you'd be eligible for $540 of that expense.
Annual Maximum: Your annual maximum is the highest amount your plan will reimburse you for all claims submitted in a given year. So, regardless of the amount you incur in vet bills, you will only be eligible for reimbursement up to a certain point.
What Is and Isn't Covered by Pet Insurance
The more comprehensive the plan, the more it will cover. However, there are a few items pet insurance generally does and does not cover.
What Does Pet Insurance Cover?
Most pet insurance plans cover:
Accidents (foreign object ingestion, broken bones, etc.)
Illnesses (parvo, skin allergies, glaucoma, etc.)
Chronic disease (diabetes, heart conditions, etc.)
Medical testing (x-rays, ultrasounds, etc.)
Dental illnesses
Emergency care
Surgery
Medication
What Does Pet Insurance Not Cover?
Even the most comprehensive pet insurance plans won't cover pre-existing conditions. Additionally, most plans also don't cover:
Spay/neuter procedure
Vaccinations
Grooming
Training
Routine visits
Elective surgeries
Boarding and daycare
Pet supplies (food, toys, and treats)
Additional Coverage with Add-Ons
Traditional pet insurance coverage is limited to the above. But, with an additional wellness-add on, you can expect coverage for:
Preventative pet care
Routine care
Spay/neuter procedure
Vaccinations
Dental cleaning
Some providers also offer an additional custom add-on for more comprehensive care that covers the cost of:
Behavioral therapy
Breeding and pregnancy expenses
Alternative treatments
Advertisements for lost pets
End-of-life care and funeral expenses
Euthanasia
Which Factors Affect Pet Insurance Premiums?
The cost of pet insurance depends on a variety of factors, such as:
The species of your pet: Dogs are more expensive to insure than cats, and males tend to be more costly to insure than females.
The size of your pet: Smaller pets are often cheaper to insure as medical care tends to be cheaper.
The breed of your pet: Breeds that are predisposed to certain medical conditions are more expensive to insure.
The age of your pet: Older pets are more expensive to insure because they're more likely to develop health issues in their later years. Purchasing pet insurance while your pet is young is often more cost-effective.
Your location: More populated areas tend to lead to higher insurance premiums. This is because your location can impact your access to qualified care and the cost of it.
The type of plan: The more comprehensive the coverage, the higher the premiums are likely to be. For example, a standard Accident Only plan will run you around $19.93 per month for a dog. An Accident and Illness plan will run you around $48.66 per month. This is because Accident and Illness plans have greater coverage than Accident Only plans.
The plan's deductible: Plans with a higher deductible tend to have lower premiums, and vice versa.
The reimbursement level: A higher reimbursement level means you'll be eligible for greater coverage. However, you'll also pay more in premiums.
When you pay: Some insurance companies offer discounts for policyholders that pay yearly rather than monthly. If you opt to pay monthly, however, it may cost you more.
What Should You Expect In A Good Pet Insurance?
Ideally, a good pet insurance policy should provide you with a fair deductible given your budget, a high reimbursement level, and a low monthly premium. That said, what is considered "good" pet insurance will depend on what you're looking for.
However, it might be helpful to consider typical rates across top pet insurance providers when making your decision:
Deductible: $250-$1,000 per year
Reimbursement level: 50-100%
Monthly premium: Between $10.85-$48.66 per month, according to NAIPHA
How to Find the Right Insurance For Your Pet
To find the pet insurance plan that works best for you, get quotes from a few providers and compare the factors important to you. Ask yourself, "What are the monthly premiums?," "Does the most expensive plan offer the most coverage, or does the price not align with the value?," and "Which plan suits my budget and coverage preferences best?"
Your answers to these questions should lead you to the pet insurance best for you and your four-legged friend.