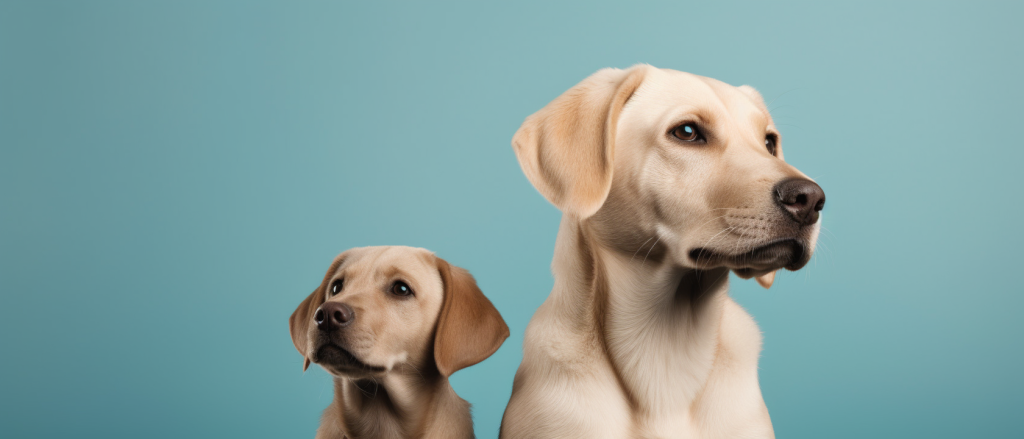 Most standard pet insurance policies don't cover service dogs, but there are some exceptions. Certain pet insurance companies will offer service dog coverage as an add on.
Does pet insurance cover service dogs?
No. Standard pet insurance won't cover service dogs. This is because service dogs have higher associated costs due to the increased risk of injury when carrying out their services.
However, certain pet insurance companies may provide some optional coverage for service and working dogs.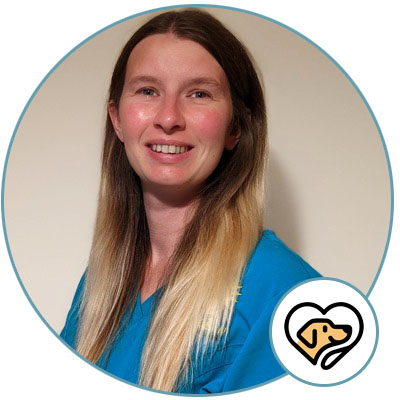 What financial support is available for costs associated with service dogs?
Some flexible spending accounts (FSAs) sponsored by employers offer pre-tax dollars to help pay for qualified medical costs associated with the dog.
This may include medical bills incurred due to illness or an accident, as well as preventive and routine care like vaccinations and check-ups. While FSA funds can be used to cover a wide range of medical expenses, they cannot be used for items such as food, toys, or grooming supplies.
It's important to note that not all FSAs will cover service animals, so it's important to check with your employer about the specific details of your plan.
Additionally, some pet insurance policies may offer coverage for service dogs – for example Trupanion offer an add-on for service dog coverage. Bear in mind that this is not typically the case. Again, it is best to check with your provider to find out what is and isn't covered under your policy.
What Types of Service Dogs Are There?
Service dogs come in all shapes and sizes, performing a variety of tasks to improve the lives of people with disabilities. The most common types are guide and hearing dogs for the blind and deaf, as well as mobility assistance dogs for those with physical impairments.
Other service dog jobs include autism support, diabetes alert, seizure alert, psychiatric disability support, and medical alert. According to the ADA, however, dogs whose sole function is to provide emotional support and comfort are not classed as service dogs.
Is Working Dog Insurance More Expensive?
Yes, insurance for service dogs is generally more expensive than pet insurance. Working dog insurance typically covers additional costs such as vet bills, grooming services, and specialized training that are not usually covered under a regular pet insurance plan.
Moreover, service dog insurance policies may include coverage for liability or legal fees in the event of an accident or injury caused by the service animal.
Due to the higher costs associated with caring for and training a working dog, insurance premiums may be significantly more expensive than those of pet insurance policies. However, many providers offer discounts on their plans in order to make coverage more affordable.
It is important to shop around and compare different types of policies before making a decision about which is best for you and your service animal. Additionally, some policies may include riders specifically designed to cover the unique needs of a service dog.
Be sure to read through your policy carefully to ensure that it covers all the necessary costs associated with caring for a service animal.
Is It a Good Idea to Get Service Dog Insurance?
The answer to this question is that it depends on your individual needs and situation. Pet insurance can be a great way to cover the cost of medical care, including emergencies and other unexpected expenses related to owning a service dog.
However, if your service dog is covered under some other kind of insurance or government assistance program (such as veterans' benefits), getting pet insurance may not provide the best value.
There are also some important factors to consider before deciding whether to get pet insurance coverage for your service dog, such as the cost of premiums, what types of incidents and illnesses are covered by the policy, and any restrictions specific to service dogs.
It's important to remember that pet insurance is not meant to replace any kind of government assistance program or other coverage you may already have.
Rather, it's an additional layer of protection for your service dog in case something unexpected happens. Doing research on the different kinds of policies and companies available will help you decide whether pet insurance is a good idea for your service dog.
How Much Could a Service Dog Insurance Cost?
The cost of service dog insurance can vary depending on the type and amount of coverage you choose. Generally, the higher the level of protection desired, the higher the premium. Service dog insurance can range in cost from a few hundred dollars to several thousands dollars per year.
If you're looking for basic coverage, then you can likely expect a premium of around $600 per year. This will provide general liability protection for your service dog and can cover medical costs in the event of an injury or illness.
However, if you're looking for more comprehensive coverage, such as pet insurance that covers both medical and behavioral issues, then the cost could be much higher. Additionally, many pet insurers also offer riders to add on additional protection such as dental care and preventive care.
The exact cost of service dog insurance will depend on the type and amount of coverage you choose, as well as the age, breed and location of your pet. It's important to shop around for the best coverage that fits your budget and meets the needs of your service dog.
Are Service Dogs Covered By Health Insurance?
No, service dogs are not typically covered by health insurance. This means that if you're planning on getting a service dog, you will need to cover the cost of its care yourself.
Fortunately, there are some programs available that can help cover the costs associated with service dogs. For example, some organizations offer grants specifically for people who are seeking to obtain a service dog.
What's more, many non-profits and charities provide financial assistance to those in need of help covering the cost of their service dog's care.
Also, if you have an FSA or HSA account (flexible spending accounts or health savings accounts), you may be able to use those funds to cover some of the expenses associated with caring for your service dog.
At the end of the day, it's important to remember that service dogs are a valuable addition to any family or individual's life. And although their care is not typically covered by pet insurance or health insurance policies, there are a number of programs and resources available that may help you cover the costs associated with their care.
If you're considering getting a service dog, be sure to research these options to ensure that you are able to provide your future furry companion with the best possible care.