Takeaways
Pet insurance is a valuable investment in your pet's health and your peace of mind.
Medications are covered under many pet insurance plans, especially if they've been prescribed by a veterinarian.
Some pet insurance providers even cover over-the-counter products and alternative, holistic treatments with special add-ons or wellness plans.
Each insurer handles its coverage policies differently, and you'll want to shop around to find the best plan for your needs and budget.
Pet insurance and medication, common questions
The only thing more difficult than getting your pet to take their medication may be the question as to whether that medication is covered by their insurance or how much it will end up costing you.
These are a few of the most common questions that pet owners ask, and that may even be on your mind right now.
Does pet insurance cover medication?
Pet insurers often cover medication, although your type of policy will dictate the treatments covered. Accident & illness policies should cover medication related to treatment of any accident or disease. Accident-only plans may be more limited but may cover medication related to injuries, such as pain-killers.Wellness or preventative care plans cover treatments such as worm and flea medication.
Double-check coverage when shopping around, as medication reimbursement can be beneficial for younger, healthy pets just as much as older pets with an existing illness.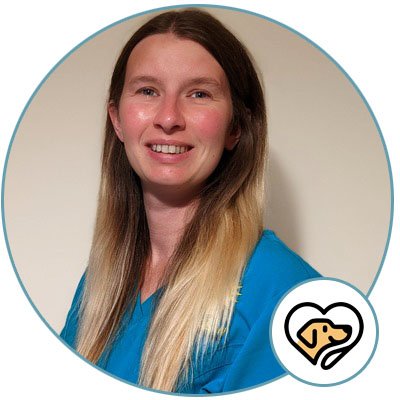 If your pet is unwell, or has an injury or accident, chances are they'll need some medication as part of their recovery. This may be short-term, such as a course of antibiotics, or long-term, such as medication to manage heart disease. Medication can be expensive, especially if your pet has a chronic condition requiring ongoing treatment. It's worth remembering that insurance is not only useful for those big, one-off emergency bills, it can also save pet owners hundreds of dollars on long-term medication costs, with the right policy.
Dr. Lizzie Youens, Veterinary Surgeon
Are there any restrictions on the types of medication covered by pet insurance?
Most pet medications will fall under one of the following categories:
● Prescription medications
● Preventative/routine medications
● Over-the-counter (OTC) products
● Holistic and other alternative options
Veterinarians, like human doctors, can prescribe appropriate medications to treat various conditions, or fight infections and provide pain relief after an injury. If your chosen policy covers medications, prescription medications are more likely to be covered than OTC or routine medications.
Prescriptions can even include specialized food and supplements, though coverage for food you purchase on your own is less likely. Customized packages and personalized wellness plans will be more likely to reimburse these expenses.
You'll want to do even more digging if you expect to pursue holistic or alternative solutions, though some plans explicitly call these out as covered benefits!
Will my pet insurance cover flea and tick medications?
Flea and tick medicine is a routine cost for pet owners. Most plans do not cover this expense, but some plans with broader benefits, optional add-ons such as wellness plans, or partner programs with featured brands may offer partial coverage or discounts at certain retailers.
Does pet insurance cover vaccinations?
Vaccinations are typically administered during veterinary appointments and are not treated like prescriptions or over-the-counter products. Unless you have a wellness plan, it is unlikely that your policy will cover vaccinations since pets require routine treatments at various stages.
Read more about pet insurance and vaccinations.
How do I submit a claim for medication to my pet insurance company?
If your veterinarian's office bills insurance providers directly, they may be able to include relevant prescriptions with other services, such as annual appointments and check-ups. This is more likely if your vet also provides those products directly.
Most vets require you to pay their costs first, and then submit a claim to the insurance company and be reimbursed. You can save receipts and invoices and submit them to your insurance company manually. This is often done by mail or by uploading the forms to a portal on the insurer's website.
Your provider will then decide whether or not the medication is covered and reimburse you or count the balance toward your plan's deductible.
Will my pet insurance premium increase if I submit a claim for medication?
Pet insurance premiums usually increase annually or due to factors such as your pet's age, breed, and health. Generally, medication claims will not increase your premium, especially if this is a benefit specifically called out in your plan. To be sure, you can confirm this information with your insurer.
Are there any limits on the amount of medication that is covered by pet insurance?
Your pet insurance policy documents will outline the amount of medication covered. Generally, anything deemed necessary by a veterinarian will be covered, such as monthly pills or topicals that you purchase as needed. Your plan will likely have an annual or per-condition limit. If you reach this limit, further treatment – including medications – will not be reimbursed.
You may encounter limitations when it comes to optional supplements and specialized pet food that is not prescribed to your pet. These are areas where your provider's view of what is reasonable will come into play.
Something to Paw-nder
Despite the costs and complexity, pet insurance can be beneficial for your pet's health and well-being, as well as your peace of mind.
Not worrying about vet visits, accidents, and unexpected illnesses gives you more time and energy to spend on fun stuff like playtime and walks in the park.
What is pet insurance, and why is it important?
According to the American Pet Products Association (APPA), 90.5 million households in the United States have a pet, accounting for 70% of all households. This number continues to grow. In fact, their survey found that 32% of pets were owned by millennials, more than any other generation.
Given these numbers, it's no surprise that pet insurance is becoming increasingly popular for taking care of our companions. In many ways, pet insurance is similar to human insurance in the way that it functions. Generally, it's a health plan that covers part (or all) of certain expenses related to your pet's health, particularly those related to illness and accidents.
Benefits of Pet Insurance
● Reduced costs for various pet care expenses
● Access to medical care, and resources like virtual vet services
● Coverage of emergency visits and accidents
● Peace of mind for pet parents
● Discounts on various pet products and partner services
Recommendations for pet owners
Only you know your budget, lifestyle, and pet, so consider these tactics to choose the best pet insurance plan.
● Make a list of your needs and various factors, then compare providers for which one fits your budget and needs.
● Compare some of the top insurance providers to see the pros and cons of each.
● Ask questions! Many providers have chat support, email, phone lines and other customer service sources willing to answer those super-specific questions. Most will also have FAQs for some of the questions they're often asked.
Interested in learning more? Check out our guides for when to get pet insurance, what it's like to get insurance for puppies, and how long it takes for pet insurance to kick in.