Takeaways
Pet liability insurance provides coverage if your pet injures a person or damages property.
Some breeds or pets with previous behavioral problems may be excluded from coverage.
The cost of pet liability insurance varies based on your pet's breed and behavioral history, but you can expect to pay between $100 and $1,000 per year.
If you have renter's or homeowner's insurance, explore liability coverage under those plans before purchasing a separate pet liability policy.
Your pup might be an angel — the most aggressive they get is when they excitedly spring up onto your chest after you've been out all day.
However, as responsible pet owners, we have to remember that pets are ultimately still animals, and preparing for potential accidents by purchasing pet liability insurance is important.
What Is Pet Liability Insurance?
Pet liability insurance protects you in the event that your pet is deemed financially responsible for injuring a person or damaging property. While this might seem far-fetched, it's quite common. For example, nearly 18,000 dog bite claims were submitted in 2021 alone.
The average cost per claim was $49,558, which is enough to send you straight into financial ruin if you're uninsured. And remember, dog bites are some of the least expensive offenses. More complex injuries that require hospital stays, surgery, and ongoing treatment can lead to a civil lawsuit and a 6-figure bill with your name on it.
With pet liability insurance, however, you'd be covered for a certain proportion of these costs. . The insurance company would compensate the victim up to a certain amount.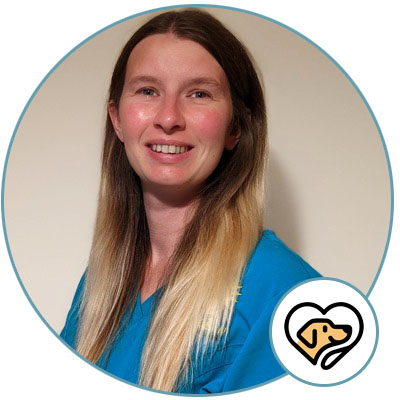 What Does Pet Liability Insurance Cover?
Pet liability insurance compensates victims of injuries or damage caused by your pet. Typically, this covers events that occur anywhere — your property, a friend's home, the dog park, and more. Like most insurance, coverage is limited up to a certain amount, usually between $100,000 and $300,000 per policy.
Are There Any Exclusions Or Limitations?
Like pet insurance, liability insurance can exclude pets for a variety of reasons, such as:
Certain breeds, such as Pitbulls
Having a history of biting or aggressive behavior.
Refusal to restrain your dog in public (e.g. using a muzzle).
Lack of proper, professional training.
Most pet liability insurance also won't cover damage your dog causes to you, or anyone in your household, or damage to your own property.
How Much Does Pet Liability Insurance Cost?
The cost of pet liability insurance varies depending on your pet's breed and behavioral history. For example, pitbulls with a bite history will be more expensive to insure than a golden retriever with a 'clean record'.
Some policies are as low as $100 per year, while others can be over $1,000.
Do I Need Pet Liability Insurance?
In some cases, your renters or homeowners insurance will include liability coverage for property damage, including damage caused by your pet. However, it typically does not cover injuries. Your coverage might also be limited to things that occur on your property, so events at the dog park or down the street won't be covered.
Keep in mind that intent often doesn't matter when evaluating these cases. For example, if your friend is playing tug of war with your pup and he bites down just a bit too hard, accidentally catching their finger, it won't matter that it was unintentional. You can still face a civil lawsuit, and sometimes a criminal charge if your pet seriously attacks someone.
Given the risks of being uninsured, we recommend having some form of liability insurance for your pet. To avoid paying for unnecessary coverage, consider your options in this order:
Homeowners or Renters Insurance: In some cases, your renters or homeowners insurance will provide coverage for injuries and damages that occur on your property, including those caused by your dog. Keep in mind that coverage will vary by provider, so always double-check the exclusions they make.
Umbrella Insurance: If your renters or homeowners insurance doesn't cover injuries, you can purchase umbrella insurance to fill the gap. This is often more cost-effective in comparison to purchasing both homeowners/renters and pet liability insurance separately.
Pet Liability Insurance: If neither of the above are an option, purchase a separate pet liability insurance to ensure you're fully covered.
How Do I Get Pet Liability Insurance?
Some pet insurance providers like Trupanion provide both pet insurance and liability insurance. If you'd prefer to have them both under the same company, Trupanion is a solid option.
Other providers such as InsureMyk9 and Einhorn Insurance just offer liability coverage. Both provide coverage for all dog breeds, even those with a bite history. To purchase a policy, simply request a free quote on their website then purchase the one you prefer.