Takeaways
A pet wellness plan covers routine preventative care, including teeth cleaning, vaccinations, and more.
You can purchase a wellness plan as a standalone product or in addition to a standard pet insurance plan.
Preventative pet care can help with early detection of potentially fatal medical issues.
Wellness plans are worth it if you plan to utilize preventative care, need your pet spayed, neutered, microchipped, or vaccinated, or if your pet's breed is predisposed to certain medical conditions.
In most cases, the lifetime out-of-pocket costs to provide your pet with care will outweigh the cost of wellness plan coverage, making it a smart financial decision.
Caring for our furry friends can get complicated. As your pet gets older, pet insurance eligibility shifts, often making it more difficult for pet parents to find a suitable policy. While it's best to get pet insurance early in your dog or cat's life, this isn't always possible depending on your circumstances.
Fortunately, there are pet insurance policies designed specifically for aging dogs and cats. Below, we'll unpack what senior dog and cat insurance is and compare a couple of policy options so you can make the right choice if one of your furry family members is approaching their sunset years.
Deciding to get pet insurance for your senior dog or cat is a highly personal decision that depends on a variety of factors including breed, policy restrictions, and your pet's history of pre-existing conditions. Pet parents can expect senior insurance to come with higher premiums to account for the increased liability of the policy.
What Is Senior Pet Insurance?
Senior pet insurance works in a similar way to typical pet insurance, albeit premiums are typically higher due to the higher costs associated with senior pet care. You pay a premium month to month in exchange for covering a certain percentage of your vet bills.
Like traditional pet insurance, senior pet insurance does not cover pre-existing conditions. This means that if your dog is diagnosed with an ailment or symptoms that suggest an illness, it won't be covered by your pet's insurance company.
For this reason, it's generally recommended that pet parents purchase pet insurance as early as possible. However, in some cases, it might still be worth investing in pet insurance for your golden oldie. Keep in mind that your pet insurance policy doesn't kick in until you've signed up and completed your waiting period, which is typically around 4 weeks.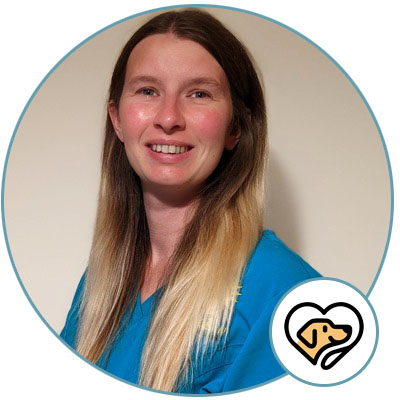 It's also worth noting that many policies for senior pets require a co-payment, often of 10-30% of the veterinary bill. This is important to remember when budgeting for vet care.
When Are Pets Considered Senior?
There isn't a standard age at which dogs and cats are considered senior since there are many factors to consider including age, lifestyle, and breed life expectancy. Each insurance company can set its own premiums and potential age limits for your pet depending on their evaluation. In many cases, cats and dogs over seven years old can be considered senior pets.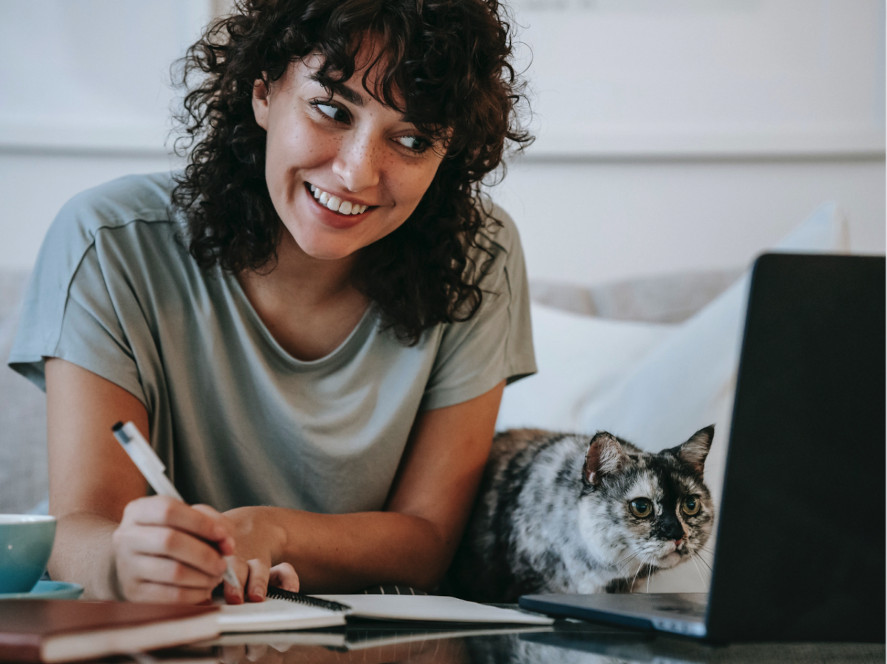 Is Senior Cat & Dog Insurance Worth It?
Are you unsure whether or not you need pet insurance for your senior furball? Here are a few considerations to help you decide.
Your pet doesn't have a lot of pre-existing conditions. If your experienced companion is relatively healthy and doesn't have a lot of pre-existing conditions, it's a great time to invest in pet insurance. Vet bills from the older years can be surprisingly expensive, so it's best to get a policy before your pet gets a major diagnosis if you're planning on getting it.
Your pet is older but still fits well within the age limit of your desired policy. It's important to keep in mind that each insurance policy has its own set age limit for coverage eligibility. Ideal senior pet insurance candidates still have several years before hitting this upper limit.
You don't have a lot of savings to hand. If you don't usually have a lot of liquid assets or robust savings accounts for emergencies, one big vet bill could be devastating. To provide a frame of reference, a cancer diagnosis and radiation treatment could cost well over $5,000 dollars according to the Cornell college of veterinary medicine.
Your pet's breed is prone to illness. Even if your dog or cat doesn't currently have any ailments, it's a good idea to get pet insurance if your pet's breed is prone to illness later in life. If you can find it out, be sure to consider your pet's family history, too.
When Can You Skip Getting Insurance for Your Pet?
There isn't a one-size-fits-all approach when it comes to pet insurance. Determining whether your senior pet needs a policy is highly dependent on his or her individual needs. If your pet has a lot of pre-existing conditions, it might not be worth investing in a policy since coverage will be slim.
In addition, some owners may prefer to sock away money regularly into a savings account to account for anticipated pet expenses. Pet parents with robust savings that could cover a significant emergency might save money in the long run by paying out of pocket. It's also important to check your policy's age and breed restrictions– if your dog or cat is nearing the end of policy eligibility, pet insurance may be superfluous for shorter coverage periods.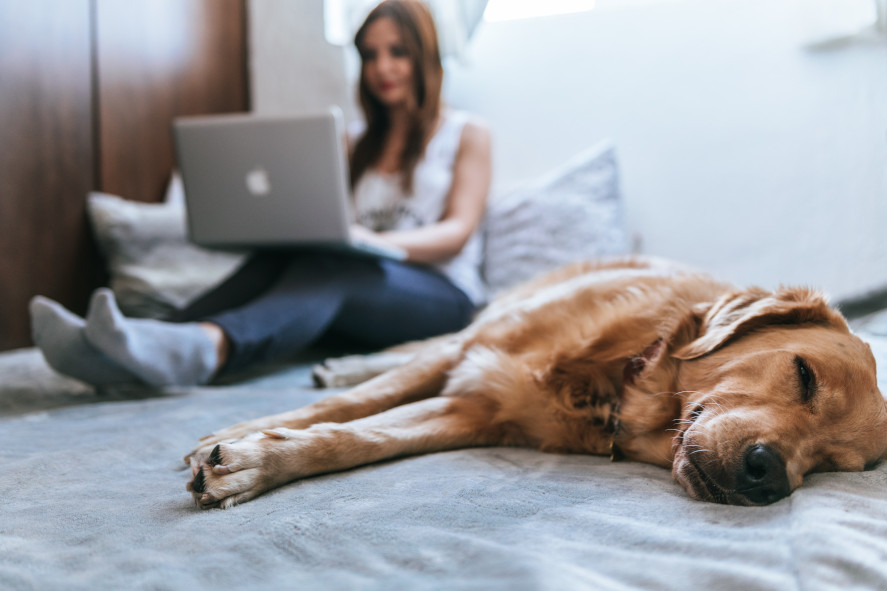 Photo by BRUNO EMMANUELLE on Unsplash
7 Pet Insurance Options for Senior Dogs and Cats Compared
Ready to find pet insurance for your senior sweetie? Here are seven senior pet insurance options to consider, in no particular order:
1. Many Pets
Many Pets has deductibles ranging from $0 to $750. Enrollment is capped off after 14 years of age, and coverage includes accidents and illness with the option to add on wellness for an additional fee. Notably, curable pre-existing conditions are covered. For instance, if your dog had a urinary tract infection but is symptom – and treatment-free for 12 consecutive months, Many Pets could provide coverage for future instances of this infection.
2. ASPCA
ASPCA has no age limit and offers coverage for behavioral conditions like separation anxiety. They offer a Complete Coverage package for senior pets covering accidents, illnesses, behavioral issues, dental issues, and hereditary conditions. Deductibles range from $100 to $500.
3. Trusted Pals
Trusted Pals has no upper age limits with deductibles ranging from $0 to $750. Basic plans include illness and accident coverage, but you can also purchase coverage for holistic treatments, hereditary conditions, and end-of-life expenses. The company also claims a speedy 10-day reimbursement window.
4. FetchPet
FetchPet has no upper age limit with policies ranging from $250 to $1000. This plan covers accidents, illnesses, injuries, surgery, non-routine examinations, and prescription medication. The service provides 24/7 access to veterinary assistance. It's worth noting that while there is no option to add on wellness visits, your pet is required to commit to regular wellness visits under the plan.
5. Spot
Spot has no age limit and covers notable categories, like curable pre-existing conditions and behavioral issues. Deductibles on Spot range from $100 to $1000 with the most comprehensive policy including accident and illness coverage, surgery, prescription medications, as well as coverage for hereditary and chronic conditions.
6. Embrace
Embrace senior pet insurance policies offer pretty comprehensive coverage, covering illness, accident, dental trauma, exam fees, allergy testing, surgery, and hereditary conditions. Deductibles range from $200 to $1000 with the option to add on wellness coverage or coverage for curable pre-existing conditions once it's been at least a year from the prior diagnosis. Embrace has an age limit of 14 years.
7. Figo
Deductibles for Figo pet insurance range between $100 and $1,500. There's no age limit to this policy, and pets are covered for accidents, illnesses, and cancer treatments. Figo also provides access to a 24/7 e-vet mobile app to answer burning questions in between vet visits.
Selecting pet insurance for your senior cat or dog is a highly personal decision. Hopefully, this guide makes it easier for you to make the right choice for your canine companion or feline friend. Enjoy your pet's golden years!