Takeaways
Pet insurance for German Shepherds can cost more than average due to their size and predisposition to certain medical issues
Getting pet insurance when your German Shepherd is a puppy means you're more likely to be covered for future health issues
Alasatians have a higher risk of suffering from hip and elbow dysplasia and bloat, among other conditions
Insuring a German Shepherd can cost anywhere from $25 to $80 in monthly premiums
Pet Insurance for Your German Shepherd
They say owning a dog makes your heart bigger. Somebody should have warned us about the credit card bills getting bigger too! GSDs are hardcore working dogs who thrive in jobs like herding, search and rescue, sniff work, etc. This can make them more susceptible to injuries and accidents. Selective breeding has also made them more prone to certain health conditions such as joint dysplasia and degenerative nerve disease.
Unexpected accidents, medical illnesses, and other situations usually come unannounced. Veterinary rounds, surgeries, and medications can cost pet owners up to thousands of dollars. Insurance provides a financial safety net when faced with unexpected medical costs.
The best insurance coverage for a GSD may not be the best option for a smaller dog breed. This is why we've dedicated this insurance guide to German Shepherds.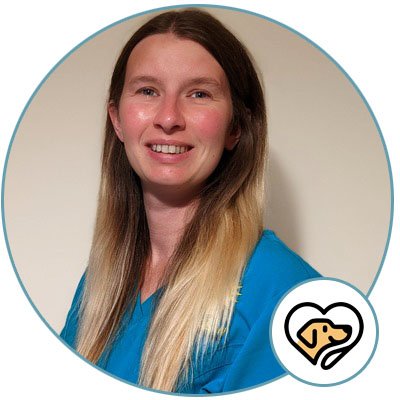 German Shepherds have a long history as loyal and intelligent dogs. However, fairly intense breeding has also led to some inherited conditions becoming common in the breed. Some of these health disorders, such as various cancers, are more common in older GSDs, but some can present very early in life, such as hip and elbow dysplasia. These diseases can also be very costly to treat and manage – we're talking thousands of dollars! If you own, or are thinking of owning a GSD, it may be worth looking into insurance options sooner rather than later, so that you can provide whatever care your pooch needs, without financial constraint.
Dr. Lizzie Youens, Veterinary Surgeon
Common health issues in German Shepherds
German Shepherds are unfortunately predisposed to a few health conditions, genetic and non-genetic. The German Shepherd's hips and joints are most easily susceptible to health problems. Here is a table listing possible health issues a German Shepherd may face in their lifetime.
| | |
| --- | --- |
| Health issue | Approx treatment cost (in USD) |
| Hip Dysplasia | $1200 – $2500 |
| Elbow Dysplasia | $1500 – $4000 per elbow |
| Gastric Dilatation-Volvulus | $1200 – $10000 (depending on the seriousness of the condition) |
| Degenerative Myelopathy | $2000 – $4000 |
| Thyroid issues | $3000 – $5000 |
| Exocrine Pancreatic Insufficiency | $300 – $1000 along with $20 to $100 every month to manage the symptoms every month |
| Arthritis | Upto $1000 each year |
| Cancer | $1000 – $5000+ (depending on the stage) |
| Eye disease | $500+ |
How much does pet insurance for a German Shepherd cost?
Here's a table comparing German Shepherd insurance quotes from major insurance providers
| | | | | |
| --- | --- | --- | --- | --- |
| INSURANCE NAME | DEDUCTIBLE | AVERAGE MONTHLY PREMIUM | REIMBURSEMENT | Wellness Coverage |
| Spot | $100 – $1000 | $45 – $70 | 70%, 80%, 90% | Yes |
| Lemonade | $100 – $500 | $25 – $50 | 70%, 80%, 90% | Yes |
| Embrace | $200 – $1000 | $40 – $60 | 70% – 90% | Yes |
| Trupanion | $200 – $1000 (per condition) | $50 – $80 | 80% – 100% | No |
| ASPCA | $100 – $500 | $45 – $80 | 70%, 80%, 90% | Yes |
| FIGO | $100 – $750 | $50 – $80 | 70%, 80%, 90%, 100% | No |
| Healthy Paws | $500 | $50 – $70 | 60%, 70% | No |
Different kinds of insurance focusing on different aspects
The cost of pet insurance would vary depending on the type of pet insurance, coverage, deductibles, reimbursements, etc. Let's take a look at the main types of insurance options for your German Shepherd –
Accident-only
Accident-only coverage generally covers the cost of emergency veterinary care and treatment for an unexpected accident such as being hit by a vehicle. Multiple insurance companies specialize in accident coverage.
Accident and Illness
This type of insurance policy is the most popular option amongst pet parents as it provides comprehensive coverage of accidents, but also medical illnesses, such as arthritis or cancer. Coverage includes costs for hospitalization, surgery, medications and more.
Preventative
With the rising competition in the pet insurance market, some companies have introduced plans that allow pet owners to pay flat monthly fees to cover regular care such as vaccinations and annual exams.
Catastrophic Illness Insurance
Catastrophic illness insurance is limited to particular illnesses that may require long-term hospitalization or advanced treatment techniques such as cancer.
Others
Several pet insurance companies offer coverage in addition to illnesses and accidents that may cover additional costs such as wellness, rehabilitation, alternative therapies, cremation or burial, and more.
Pet insurance for a German Shepherd puppy vs an adult/ mature GSD
Regardless of the breed of the dog, it is always advisable to buy pet insurance when your pet is a puppy. This is when they are at the best of their health, thereby reducing the likelihood of a pre-existing medical condition. Bigger dogs like German Shepherds take a longer time to mature. This means that several medical conditions such as heart diseases, and kidney and liver issues do not appear till the dog is around 1.5-2 years of age. However, some orthopedic conditions such as hip dysplasia can start showing signs from only a few months of age, meaning that if the affected pet is not insured as a puppy, this may swiftly be counted as a pre-existing condition and not covered by an insurance policy.
The insurance premium of a GSD puppy is also cheaper compared to an adult or a mature dog. Companies like Trupanion do not change the premium amount for aging dogs. Spot has the most customizable plan whereas Healthy Paws has a great unlimited coverage option. Getting German Shepherds insured while they are young will not only give you enough time to research and choose the best plan but will also provide more lifetime value for your pet insurance. It will also give you more financial protection if they develop a serious health condition in the future and will enable you to provide them with the best health care.
Factors that affect the cost of buying pet insurance
Understanding factors that affect pet insurance rates will enable you to make adjustments and plan effectively in advance to reduce costs. Here are some factors that affect the cost of the monthly premiums you'd pay when you buy pet insurance.
It's a no-brainer that the younger the German Shepherd, the cheaper the premiums. At a young age, a puppy's likelihood of being diagnosed with serious medical conditions is universally low. For most pet health insurance companies, premiums do increase with the age of the pet but generally remain lower if they have been insured since they were young. Eventually, you'd be paying a lower premium as compared to a pet parent whose GSD has been enrolled at an older age with some potentially pre-existing conditions.
Did you know, German Shepherds are considered potentially high-risk dogs when it comes to pet insurance? Their predisposition to some genetic and hip and joint conditions makes them more prone to health conditions than several other breeds. Larger breeds also tend to cost more in terms of veterinary care such as medications, which can raise premiums. Insurance premiums for this breed may be costlier than usual. Make sure to invest early.
Health history of the dog
Your insurance provider will demand to know the medical history of your German Shepherd and is likely to do a background check with your veterinarian. Once you buy the insurance, there will be a waiting period of 14 days to a month. If your pet is diagnosed with a medical condition just before or during this waiting period, it is generally excluded from coverage.
Say you decide to get insurance for your GSD after they are diagnosed with elbow dysplasia. This will be considered a 'pre-existing' condition and will not be eligible for coverage.
Every policy has a coverage limit, meaning, the highest amount of money an insurance policy will pay in the event of a claim. You can choose this amount before you buy the insurance. Higher the coverage limit, the more the premium cost. The limit may be annual, or it may be per-condition.
This refers to the % of the claim you are eligible to be reimbursed for. The most comprehensive pet health coverage will reimburse 80% to 100% of your total vet bill. Higher the reimbursement %, the costlier the premium.
Deductibles are the portion of the bill the pet parent is responsible for. Some policies have an annual deductible, meaning, a fixed cost will be deducted once annually in the event of a claim. On the other hand, some companies have a per-condition lifetime deductible, meaning, you pay a certain deductible amount for the condition, for the lifetime of your coverage. This will be applicable to every new medical condition diagnosed in your dog.
If you choose a higher deductible, you'll have a lower premium because you are choosing to cover a larger portion of your expenses out of pocket each year
Other Important things to look out for while buying pet insurance for a German Shepherd
Insurance waiting period
Insurance waiting period is the time between the date on which the policy is purchased vs when the coverage begins. The waiting period could range from as low as 2 days and may go up to a month, depending on the emergency. Furkin's Policy has different waiting periods for different conditions, such as
· 48 hours for accidents
· 14 days for illnesses
· 180 days for cruciate ligament conditions
If pet insurance had no waiting periods, people could wait until their pet became sick or injured and then sign up for coverage, making premiums much more expensive for everyone.
Exclusions
Every insurance provider is bound to have some exclusions, meaning events (or illnesses) that are not covered by insurance. For example, Fetch covers vet examination fees whereas Trupanion excludes it. However, they also make up for it by providing 100% coverage, unlike Fetch. Make sure to consider all these aspects and match them to your and your GSD's needs.
Inclusions
This is typically the first thing we must look at while buying pet insurance. Every insurance provider focuses on different kinds of medical emergencies such as illnesses, wellness, rehabilitation, accidents, etc. It is recommended to get a vet check of your GSD done and then speak to your vet before picking one that best suits your and your dog's needs.
Discounts
Some companies provide discounts when you buy insurance for multiple pets whereas some policies provide discounts to pet owners for routine procedures like spaying, neutering, vaccinations, etc.
Caps on illnesses or accidents
Almost all companies have caps on the amount you'd be eligible per condition (illness or accident). Anything over and above the cap would be paid out of pocket by the buyer.
Reviews
Customer reviews is one of the best ways to get an insight into a company's business model and services in these highly competitive times. Make sure to read reviews of the companies while scouting for pet insurance.
It is also advisable to speak to other German Shepherd pet parents to know more about general preferences in terms of pet insurance.
What is covered and not covered?
Depending on how much a pet parent is willing to spend on premiums, pet insurance provides a wide array of coverage for wellness, accident, illness, etc; all of which can be expensive to treat. A comprehensive plan would come to your rescue in the following events –
Accidents
Alternative Treatment
Blood Tests
Cancer
Chronic Conditions
Congenital Conditions
Diagnostic Treatment
Emergency Care
Hereditary Conditions
Hospitalization
Illnesses
Prescription Medications
Specialty Care
Surgery
Ultrasounds
X-Rays
Unfortunately, exclusions are also an important part of pet insurance that must be accounted for. Exclusions are typically found in a section titled "What's Not Covered" on the insurance company's website. The following may be a part of it –
Pre-existing medical conditions
Pregnancy and C-sections
Birth of puppies
Death of a pet
Theft of a pet
Bilateral conditions if your pet has already suffered the condition on one side of the body
Preventable diseases like Parvovirus, Rabies, Kennel cough which could have been prevented through appropriate vaccinations
Breed exclusions. Some insurance coverages may not be applicable to certain breeds due to their higher predispositions to some medical conditions
Optional procedures such as anal gland expression, declawing, tail docking etc
Spaying and neutering
Vaccinations
Dog training
Preventative medications such as flea and worming treatment
Finding a good deal on German Shepherd insurance
The pet insurance market is already cluttered with a plethora of options. It can be tricky to narrow down an insurance company, given that each company has its own set of pros and cons. There are a number of steps to be followed before finalizing one. Make sure to –
Make a list of the aspects you need coverage for (illness, accidents, wellness or all)
Get quotes from all major insurance companies. It is free of cost and highly customizable
Speak to other GSD pet parents who have bought pet insurance
Get a recommendation from your vet
Scout for discounts