Takeaways
Most pet insurance policies do not cover cremation
Pet cremation can be carried out as a private, partitioned, or communal process
Each cremation process comes with its own associated costs
You can expect pet cremation to cost anywhere from $50 to $300 under most circumstances
Pet insurance companies generally do not cover the cost of cremation, so it's important to prepare yourself to pay upfront for services accordingly.
Letting go of a dog is one of the most trying times for any pet parent. Unfortunately, this heart-wrenching period doesn't come without its fair share of logistics, including putting together a plan for when your pet passes.
If you're considering cremation, it's essential to understand what end-of-life costs are eligible for coverage by your pet insurance provider. Below, we'll outline the process of pet cremation and compare policies to help you navigate through this challenging time.
Does Pet Insurance Cover Cremation?
Unfortunately, most pet insurance companies will not cover the cost of cremation since it's not considered a medical expense. Your pet provider will often cover the cost of euthanasia, but they will likely decline coverage on cremation or burial. Pet insurance companies may deny coverage for euthanasia if your pet was put down for non-medical reasons like aggression.
For example, Healthy Paws, Trupanion, FIGO, Embrace, Progressive Pet Insurance, and Pets Best all cover euthanasia but will not cover cremation. Nationwide pet insurance covers all death-related fees including cremation, burial, and euthanasia though limitations may apply based on your pet's age.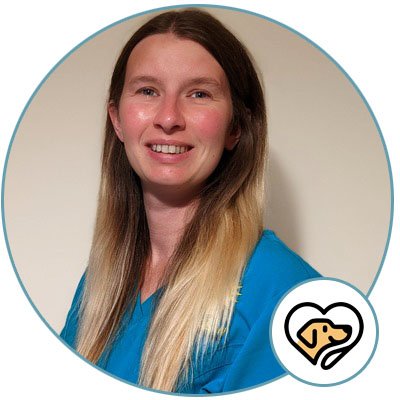 How Does Pet Cremation Work?
Once your pet passes, your veterinarian will recommend a cremation or burial service. Cremation involves breaking down a pet's remains into ashes and is typically carried out within days of your pet's passing. This process is carried out at a pet crematorium, with heat reaching between 500 to 2000 degrees Fahrenheit.
Some crematoriums allow pet parents to witness the process to help process the passing. Pets can be cremated in the following ways:
Private Cremation: Private cremation involves one pet. This method guarantees that you only receive your pet's ashes, while other methods may run the risk of gathering bits of other ashes.
Partitioned Cremation: This cremation process involves multiple pets spaced apart to keep remains as separated as possible.
Communal Cremation: In this cremation process, multiple pets are cremated in the same space. This is typically the most economical choice for owners.
Cremation usually takes a couple of hours. Once the process is complete, you'll be given your pet's ashes to keep, scatter, or memorialize in a method of your choosing. You can also opt to dispose of the cremated remains safely at the crematorium.
How Much Does Pet Cremation Cost?
Pet cremation tends to vary based on the size of your pet and the type of cremation you opt for.
Smaller pets cost less while larger pets will cost more. Fees may also vary depending on your area. Generally speaking, you can expect pet cremation to cost anywhere from $50 to $300, though somewhere around the $150 mark is most likely.
Note that your cremation cost will fluctuate depending on your method of choice. Private cremation is the most expensive by quite a large margin, while communal is the most economical. Cremation viewings, urns, and other memorial services should also be factored into your total cost of pet cremation. The crematorium might offer a transfer service directly from your veterinarian to the crematorium for an additional fee, usually around $50.
The euthanasia fee will also vary according to size of pet and location, and will be payable to your veterinarian, or covered by some insurance policies.
Pet Insurance Cremation FAQ
Do you still have some questions about cremation? Consult these commonly asked questions and answers to expand your understanding as an artist:
Does pet insurance cover the death of a pet?
Pet insurance policies typically cover end-of-life medical expenses like euthanasia. However, in most cases, they do not cover burial, cremation, or the costs of a funeral or memorial service.
What are your options when your pet dies?
When your pet passes, you can consider burial or cremation. Each option comes with its own considerations and costs that typically are not covered by pet insurance.
Do they cremate pets separately?
Pets can be cremated separately, in a communal space, or separated by a divider. Each cremation tier comes with its own pricing structure.
Does pet insurance cover burial?
In most cases, burials are not covered by pet insurance since it's not considered a medical expense. Every policy has its own limitations to be conscious of.
How long before I get my dog's ashes back?
The process of cremation only takes a couple of hours, so you can usually expect to get your pet's ashes back within a number of days. It's a good idea to have your urn ready for use while anticipating the remains.
Coming to the close of your pet's life is no easy task. Hopefully, this guide will help you parse through your policy so that you can honor your faithful forever friend.