At A Glance
As its stellar reviews indicate, ASPCA pet insurance is not only backed by a trusted name, it also has a large, satisfied customer base. Coverage is competitively priced, and several plan choices are available.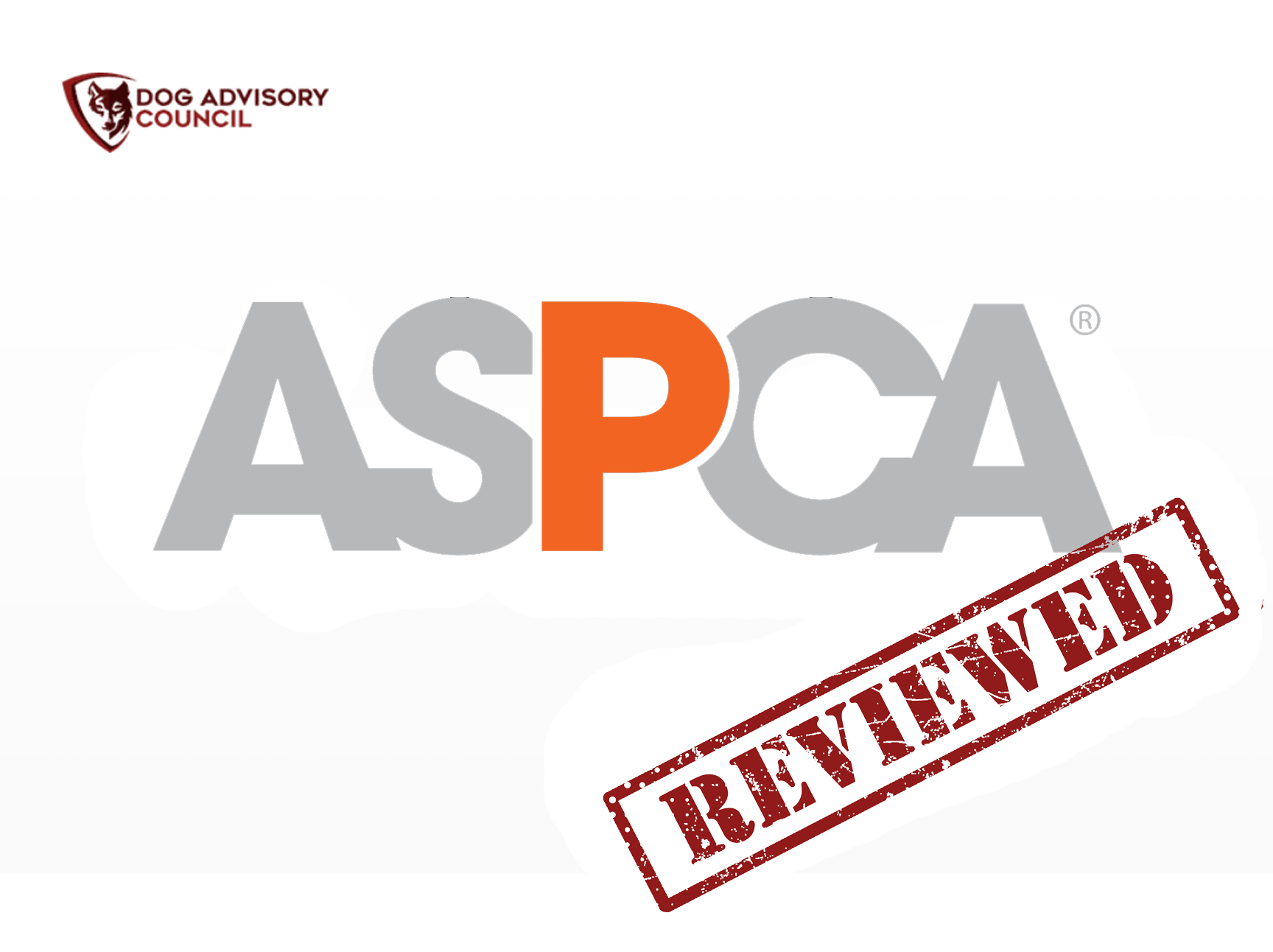 ASPCA Pet Insurance Pros and Cons
| | |
| --- | --- |
| Pros | Cons |
| Covers vet office visit fees for accidents and illness | Highest annual coverage option is only $10,000 |
| Multipet discount of 10% | 14-day waiting period before coverage begins (some competitors are only 2-3 days) |
| Microchipping is covered | No claims-free deductible reduction |
| 24/7 pet telehealth line | |
| Optional wellness plan available | |
Bottom Line:
ASPCA pet insurance offers good coverage backed by a well-established organization. Pet owners can choose between several plans that offer either complete coverage for accidents and illnesses or an accident only plan. Preventive coverage can also be added to further customize your pet's plan.
Pet Insurance Plans Offered by ASPCA
ASPCA offers two different plans, the Complete Coverage Plan and the Accident-only plan. Both plans are customizable to fit your budget and meet your pet's health needs.
The Complete Coverage plan covers both illnesses and accidents for dogs and cats, including:
Exams, treatment, hospitalization and surgery for illnesses and injuries, including cancer and diabetes
Prescription medication, food, and supplements used to treat a covered condition
Congenital and hereditary conditions
Microchip implantation
Alternative treatments such as chiropractic care and acupuncture
Behavioral therapies
X-Rays, MRIs, and CT scans
Stem-cell therapy
End-of-life expenses
ASPCA's Accident-only plan covers only diagnostic tests and treatment for dogs and cats related to an accident. There is no coverage for any illness.
ASPCA's Preventive Care for dogs and cats covers routine procedures, including:
Vaccinations
Annual exam
Blood screening
Flea and heartworm prevention
Dental cleaning
Spaying or neutering
Urinalysis
ASPCA also has a separate insurance plan for horses.
What Isn't Covered With ASPCA Pet Insurance?
ASPCA's Complete-Coverage and Accident-only plans have certain exclusions specifically named in the policy, including:
Pre-existing conditions, except for curable conditions that haven't recurred in at least 180 days (This exception doesn't include knee or ligament issues)
Certaindental procedures, including cleanings (unless used to treat a covered illness)
Cosmetic procedures
House-call fees
Experimental treatments
Breedingcosts
Cosmetic procedures
Funeral-related costs
Non-medical supplies like toys or bedding that don't treat a condition
Organ or heart valve transplants
Herbal products, including cannabis (CBD)
Prescription supplements or diets used for prevention or general health, including weight loss
Vet treatments if you, a family member, or co-owner on the account is conducting or assisting with the procedure
ASPCA Pet Insurance is available in all 50 states and the District of Columbia.
ASPCA Pet Insurance Coverage Limits
You can choose annual coverage limits anywhere from $5,000 to unlimited for the Complete Coverage plan for cats and dogs. Your coverage limit for an Accident-Only policy can be $3,000, $4,000, $5,000, $7,000 or $10,000 per year.
(Coverage limits are slightly different for horses.)
For plans other than Preventive Care, you can choose coverage limits of $3,000, $5,000 or $7,000.
For all animals, Preventive Care plans have set annual maximums for each covered
procedure.
ASPCA's Deductibles
Preventive care plans do not have a deductible. For all other plans for cats, dogs, and horse, there are three annual deductible options:
The higher the deductible, the lower the premium will be.
How Much Does ASPCA Pet Insurance Cost?
ASPCA's rates are very competitive. For example, an Accident-only policy for a Poodle is only $20.13 per month, while a Complete Coverage plan for a exotic shorthair kitten is only $18.65 per month.
The prices shown below for ASPCA pet insurance covering cats and dogs are calculated for a pet in Dallas, Texas, with a:
$4,000 annual limit
80% reimbursement
$250 annual deductible
| | | |
| --- | --- | --- |
| ASPCA Pet Health | Accident Only | Accident + Illness |
| Labrador Retriever | | |
| 8-week-old puppy | $29.96 | $54.44 |
| 5-year-old | $29.96 | $70.64 |
| Senior | $29.96 | $120.94 |
| | | |
| French Bulldog | | |
| 8-week-old puppy | $29.96 | $73.89 |
| 5-year-old | $29.96 | $95.88 |
| Senior | $29.96 | $130.45 |
| | | |
| Golden Retriever | | |
| 8-week-old puppy | $29.96 | $54.44 |
| 5-year-old | $29.96 | $70.64 |
| Senior | $29.96 | $120.94 |
| | | |
| German Shepard | | |
| 8-week-old puppy | $29.96 | $45.75 |
| 5-year-old | $29.96 | $59.37 |
| Senior | $29.96 | $80.77 |
| | | |
| Poodle | | |
| 8-week-old puppy | $29.96 | $39.96 |
| 5-year-old | $29.96 | $51.85 |
| Senior | $29.96 | $88.76 |
| | | |
| Exotic Shorthair Cats | | |
| 8-week-old kitten | $16.92 | $30.21 |
| 5-year-old | $16.92 | $33.95 |
| Senior | $16.92 | $95.74 |
Preventive Coverage can be added for $9.95 per month.
What Are the Restrictions and Waiting Periods for Coverage?
Age restrictions: Pets must be at least 8 weeks old to be eligible for ASPCA pet insurance coverage. There is no upper age limit for dogs and cats; older horses may only be eligible for Accident and Colic coverage.
Waiting periods: The ASPCA Complete Coverage and Accident-only plans have a 14-day waiting period. Preventive Care begins the first day the policy becomes effective.
FAQs About ASPCA Pet Insurance
The following are some of the most frequently asked questions about ASPCA pet insurance.
Can I keep the same veterinarian I've been using if I buy ASPCA pet insurance?
Yes. You can visit any licensed veterinarian in the United States or Canada and your claim will be covered.
Is there a discount if I insure more than one pet with ASPCA?
Yes, there is a 10% multi-pet discount.
How long is the ASPCA's money-back guarantee if I don't want to keep my policy?
ASPCA pet insurance comes with a 30 day money-back guarantee.
Is the ASPCA the actual insurance company that pays claims?
No, the insurance coverage is underwritten by the United States Fire Insurance Company. The ASPCA is not an insurer; they receive a royalty fee in exchange for use of the ASPCA trademark.
Are pre-existing conditions covered by my ASPCA pet insurance policy?
No, pre-existing conditions are not covered by your policy. In addition, waiting periods, an annual deductible, co-insurance, benefit limits, and exclusions will apply.
When a claim is filed, does ASPCA pet insurance pay the veterinarian or me?
When you use your ASPCA pet insurance, you must pay the veterinarian upfront for all covered services your pet receives. You must then file a claim and you will be reimbursed for your expenses up to the policy's limits. Your annual deductible and coinsurance percentage will be your responsibility.