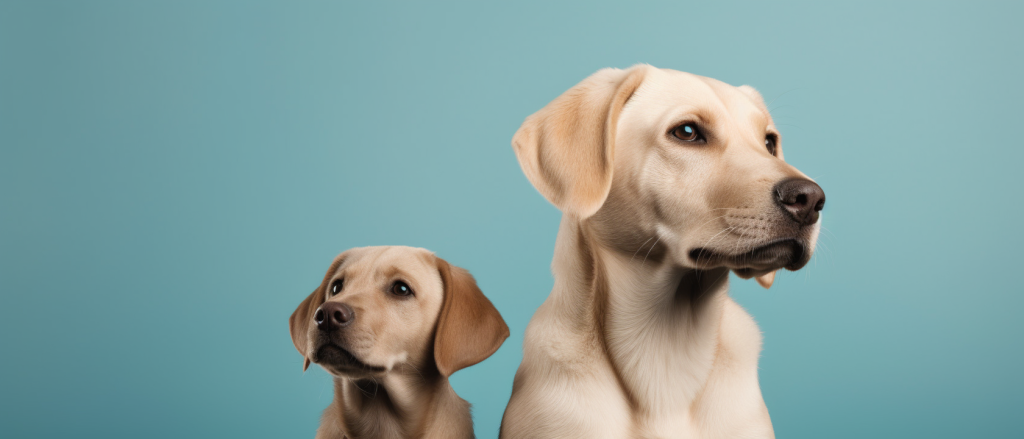 Most people think that dog training is something you only do with puppies, but training your dog should be a lifelong commitment.
I have spent many thousands on dog training classes and workshops over the years. I started having my first dog training lessons with my grandfather when I was four. He was teaching me how to handle his dachshunds for the dog show ring. Nearly fifty years later, I still occasionally attend classes. Although I can train my own dogs, and I do, visiting a trainer helps to correct any mistakes that may have crept in.
Why Should You Train Your Dog?
Before we look at dog training costs, let's discuss why you should train your dog. It is an easy question to answer, as an untrained dog is a nuisance to its family and the neighborhood. Without training, dogs can become dangerous, destructive, or develop other undesirable habits.
Why Should You Take Dog Training Classes?
If you have had a dog before, you could educate it yourself. There is no reason why you can't, but training classes offer so much more than teaching your puppy to sit and lay down. Classes give valuable socialization for your puppy and a chance to talk to an expert. You can also talk to other owners of similar-aged puppies and share stories of success and failure.
Some mistakes you can make when training your dog alone without realizing it are the timing of rewards and commands, hand positions, and not giving clear commands. Having a second pair of experienced eyes helps enormously with training.
Taking your young puppy to a dog park is not a way to socialize him. Submitting a puppy or even an older dog to the unruly, uncontrolled behavior seen at most dog parks is a surefire way to traumatize him for life.
I admit, I occasionally use dog parks when traveling to give my dogs some freedom off the lead, but only if I can get it to myself. The best way to give your dog a chance to run safely is to find an exercise field available for private hire. Your dog can then run, play, and enjoy its freedom in safety. Never stop being an advocate for your dog or puppy. Avoid subjecting him to traumatizing experiences at all costs.
When Should You Start Dog Training Classes?
You should start training your new dog or puppy as soon as you get them home. Dog training classes should commence as soon as they have finished their full course of vaccinations, usually around 12 weeks of age.
Puppy classes are great for socialization, for your puppy to learn basic obedience, and for you, the owner, to acquire new skills, like how to deal with those tiny, shark-like teeth mouthing and biting you.
There is a fine line between socializing your puppy and overwhelming him with new sensations. Puppies go through several fear periods as they grow, and it is important not to introduce them to new things during that time. Choose a class with only a few dogs taking part, preferably with classmates the same size as your dog. Nothing will destroy a tiny chihuahua puppy's confidence faster than having a huge Great Dane puppy bear down on them wanting to play.
It is never too late to start dog training classes. If your dog has grown up to be big and unruly, or you have just adopted them, and they lack good manners, then a dog training class is a great place to learn the skills to improve their behavior. Socialization is also great for you too; there is nothing like talking to people in a similar situation and comparing notes to help ease a stressful situation.
How Can You Tell If a Dog Trainer Is Any Good?
Anyone can set up a dog training school and call themselves a dog trainer. It does feel like you need to be an expert in dog training to spot the good from the bad before you even begin.
A good dog training instructor will be certified, meaning they have taken courses and are qualified by a recognized organization such as the Pet Professional Accreditation Board (PPAB) or the Certification Council for Professional Dog Trainers (CCPDT) . Be aware that some less-known organizations try to cash in on the name of these reputable ones by using similar titles.
Good instructors teach the principles of science-based dog training and use 100% positive reinforcement methods. That means that if your dog does an exercise well, it is rewarded with praise and treats. They are opposed to aversive dog training methods, which focus on correcting wrong behavior with forceful methods. If you hear, see, or read about a trainer using prong, e-collars, chock chains, or other types of punishment, run a mile. These aversive dog training methods have no place in modern-day dog schools. The outdated "yank and crank" method, which relied on heavy discipline, is just that: outdated. With positive reward based training, your dog or puppy will learn much faster than by aversive methods.
After you have checked that the trainer is certified with a reputable, well-known association like PPAB or CCPDT, Do check them out further. Look for reviews about their training school online, and check out their Facebook pages. The good instructors will be going on regular training workshops themselves, learning is a lifelong process for them too, and they must stay up to date with new methods and ideas.
How Do You Find a Good Dog Training School?
There are several ways you can find a good dog training school:
Petco and Petsmart both offer dog training classes in their stores. They both have their own training and accreditation programs. Both stores promote 100% positive reinforcement methods. The reviews for their training classes seem to be good. However, the standard of training varies from store to store, according to how experienced each individual trainer is. You would need to go and watch a class and speak to the students to assess how good the trainer really is. All dog trainers need to start their careers somewhere, but preferably not with your dog.
Training classes at Petsmart cost:
$124 for a 6-week puppy class
$329 for a full 18-week course.
$45 for a 30-minute private lesson
These prices were correct at the time of writing, but they often have offers, so it is worth checking their website for the latest rates
Click the link here to find out more about dog training classes at Petsmart.
Training classes at Petco cost:
$149 for a 6-week puppy class
$379 for a full 18-week course
$49 for a private 45-minute lesson
These prices were correct at the time of writing, but they often have offers, so it is worth checking their website for the latest rates
Petco is more expensive than Petsmart, but they give the option to take the Canine Good Citizen test. Click the link here to find out more about Petco dog training classes.
Look For Qualifications
Pet Professional Accreditation Board (PPAB) Their trainers offer 100% force-free training. A list of accredited trainers on their website can be found here:
Certification Council for Professional Dog Trainers (CCPDT) Their trainers have passed an exam and will have completed at least 300 hours of training. These trainers agree to train by the code of LIMA (Least Intrusive, Minimally Aversive). Find their list of accredited trainers here.
Prices for an hour's lesson vary according to where you live in the country. You will pay more for a class where the cost of living is high.
Expect to pay $20 to $50 for a group class and to pay $40 to $120 per hour for a private lesson.
What Is the Canine Good Citizen Test, and Why Should Your Dog Take It?
Petco and some of the trainers with other organizations offer classes that lead to being able to take the Canine Good Citizen exam. There are three levels: bronze, silver, and gold.
Gaining a certificate that says your dog has passed the Canine Good Citizen test can be helpful if you are looking to rent a place to live, as it can help prove your dog is well-behaved. It is also a prerequisite for many service dog organizations. Some insurance companies may offer a discount if your dog has taken this test.
In case you are wondering, all three of my dogs have taken and passed the bronze level of this test with the UK KC. It is also a law in Spain that they have to take their version called the Test of Obedience and Sociability before they are allowed to compete in agility or any other sport.
Hire A Personal Trainer For Your Dog
An alternative to taking group training classes with your dog is to hire a personal trainer for private lessons. The same people who offer dog training classes on the above list will also offer the option of one-on-one classes. These are great options if you feel you need more time than in a group lesson or if your dog is reactive and can't be in close proximity to other dogs. It is more expensive, but when you compare the cost to the amount of attention you receive from the trainer, it is cost-effective, although your dog will miss out on being socialized with others. These trainers will also usually be available to make house calls.
For private 1–1 lessons with a dog trainer, the rate will be around $45–$120 per hour.
What Are Board and Train Facilities?
Some people choose to send their dogs away to a board-and-train establishment. This is like a boot camp for dogs. It is not a quick fix like some people think it will be. Never believe an unscrupulous trainer if they guarantee that your dog will be cured of his aggressive or fearful problems at the end of his stay.
Whenever I think of board and train facilities, I think of Caesar Milan in the TV program The Dog Whisperer. If you aren't aware, the positive dog training community is against Caesar's training methods as they are aversive, aggressive, and dangerous. Watching how he handles the dogs is enough to make sure I would never consider sending mine to such a place.
Some board and train establishments use positive training techniques. But boarding your dog for training at a school is still not the best way to train your dog. The trainer can teach your dog to have good manners; not to jump on people, not pull on the lead, etc. but ultimately, if you get your dog home and continue in the same way as before, you will see the same problems.
Dog training is about building a partnership between you and your dog. If you aren't part of the training process, then it won't work. You have to be trained too. Most problem behaviors that dogs exhibit are caused by their owners' actions.
Board and train is an expensive option and will cost around 3,000–4,000 dollars for a four-week course. The price may be higher or lower than this estimate, depending on where you live.
More Advanced Dog Training: Take Up A Dog Sport
Once your dog has a basic level of obedience, you could even take up a new hobby in the form of a dog sport. There is an ever-growing choice of classes on offer. You could choose hoppers, agility, man trailing, Parcours, obedience, rally, dog tricks, Mondioring, ring craft, and stunt dogs, to name just a few. One thing you will find with the instructors for some of these sports is that they aren't qualified. Taking classes with someone who has trained their dog to win a medal in international agility is a qualification in itself.
Why Can Dog Training Fail?
The reasons dog training fails can be due to a lack of commitment from the owner. Dog training takes up a lot of time. This extends beyond you just having to show up to classes. You need to put in the hours at home training your dog too. Dog training is a time-consuming process. Well-behaved dogs aren't born; they are trained, but that training takes a lot of time.
Inconsistency is also a factor in why dog training fails. You tell your dog they can't jump on the couch, but your partner says they can. Today, you let your dog on the couch because you want a cuddle; yesterday, you yelled at him and said he wasn't allowed up there. Both of these scenarios are confusing for your dog. You have to be consistent, and so do other household members.
Bottom Line
Whatever type of dog training you choose with your dog, remember it should be a fun and positive experience for both of you.