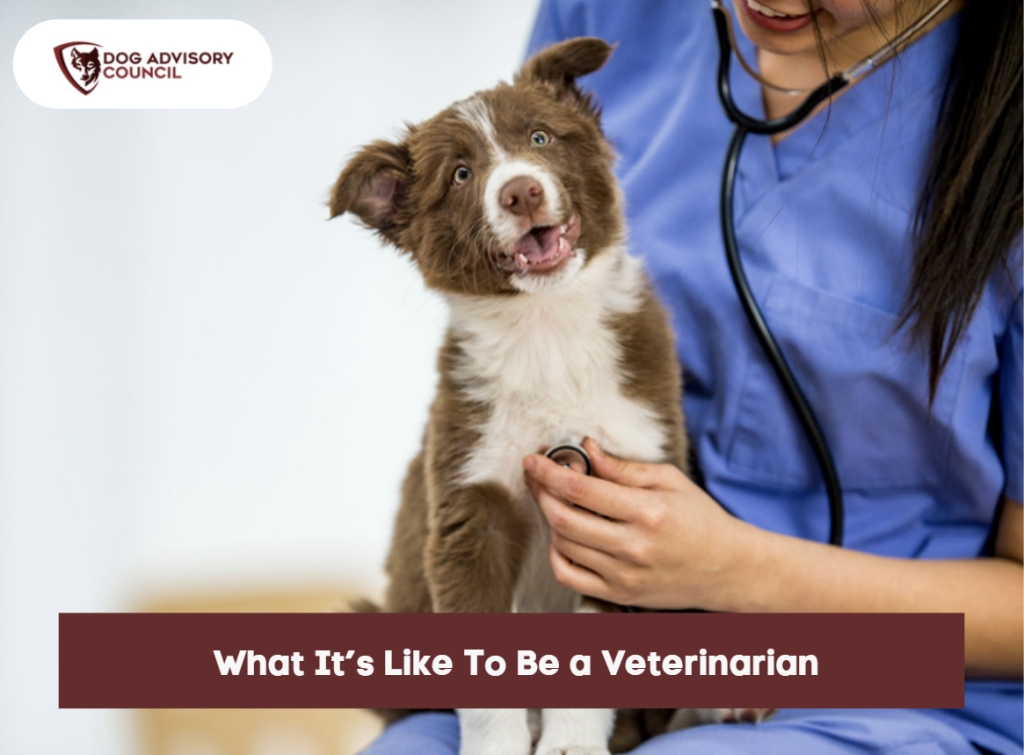 When people find out I'm a veterinarian, they often mention how lucky I am to get to play with puppies and kittens all day. And this is definitely a perk of the job! Like all animal fanatics we love on these patients, soak in the snuggles and baby kisses, and parade them in front of our team members who make an equally big fuss. But perhaps we also latch onto these precious moments because so much of our time is spent focusing on sick patients and their concerned pet parents.
As vets we see a wide variety of fur babies every day. Some are there for wellness checkups and preventative care such as annual exams, vaccines, and flea/heartworm/intestinal parasite prevention. Some are there for minor illness or injuries and we can send them on their way with a tail wag and a good prognosis. Others are approaching the end of their lives as seniors or have a debilitating and untreatable medical condition.
A Typical Day as a Vet
So what is a typical day like? That depends on a lot of different factors! There are many different types of veterinarians – private practice, animal shelter, emergency clinic, specialist, small animal, large animal, mixed animal, exotic animal, zoo animal, industry, public health, the list goes on. In small animal private practice a typical day may go something like this:
As soon as the clinic opens surgery patients are dropped off. This is often spays, neuters, dental cleanings/extractions, and mass removals, with the occasional cystotomy, leg amputation, eye surgery, or orthopedic surgery thrown in. While one doctor focuses on surgery with the help of a technician and assistant, the other(s) start seeing patients.
This may be anything from wellness or new pet exams to common ailments like vomiting, diarrhea, skin infections, to severely ill or end-of-life appointments, to same-day emergencies which are fit into designated slots or dropped off to fit in on top of an already full schedule. Downtime is spent calling owners back to go over lab work results, answer questions, or check on their sick pets. Lunch break may or may not happen depending on the day and if there are any patients needing minor procedures such as laceration repairs, sedation for x-rays, or hospitalization. Closing time is only an approximation, as there are often medical records and callbacks that need to be completed.
Thoughts and worries about our patients do not disappear when we leave the clinic, and days off are often spent doing research or communicating with the clinic or owners from home. Most days are busy, exciting, unpredictable, stressful, physically and mentally exhausting, illuminating, and fulfilling.
My Most Memorable Patients
There are several patients who stand out to me because of the difference I was able to make in their quality of life, which is the main reason I became a vet. Lou was a 10-year-old Border Collie Mix, who presented as a new patient for euthanasia. She was blind, had lost a significant amount of weight, was drinking and urinating excessively (including having accidents in the house), and had recently lost her appetite for food. Her owner was visibly upset but also resigned to the fact that Lou no longer had a good quality of life.
While she was preparing to say goodbye to a best friend, she never imagined that Lou could have a disease such as diabetes that explained her clinical signs and was something that we could attempt to manage. Like in people, diabetes in dogs is a condition affecting the pancreas and it's ability to produce insulin, leading to common clinical signs such as weight loss despite an increased appetite, and increased thirst and urination. Most diabetic dogs also develop cataracts, which was why Lou had lost her vision. Unregulated diabetes can have severe consequences and lead to a condition known as diabetic ketoacidosis, for which hospitalization and intensive treatment is required. Due to financial constraints hospitalization wasn't an option for Lou's owner, so we had a long discussion about diabetes, options for management, and goals for treatment, and I wrote her a prescription for insulin. The next day Lou was back on the schedule for euthanasia because her owner could not afford the insulin. One of our technicians spent her morning break calling local pharmacies and was able to find one that offered the medication at a lower price. And Lou did great! Her owner noticed a dramatic improvement in her symptoms and quality of life almost immediately, and they were able to spend another year together before Lou eventually succumbed to another disease process.
Felix was an English Bulldog who I saw as follow-up after a visit to the emergency clinic for vomiting and aspiration pneumonia. His pneumonia improved with antibiotics, however Felix had another problem as well. He had itchy, red, moist, infected skin and ears, and had been like this for his whole life according to his owner! Infection had taken root in his skin folds, and the smell from his skin and ears permeated the room. He was clearly miserable. Allergies are extremely common and are incredibly frustrating for both dogs and their pet parents. The main clinical signs associated with allergies in dogs are itchy skin (pruritus), and recurrent skin and ear infections.
They can be allergic to fleas, something in their diet (food allergy), or something in the environment (atopy). Felix most likely had several allergies at play making him so uncomfortable and itchy. Luckily, there are many new treatments available that can help treat allergies and/or help manage the clinical signs. We started Felix on a prescription hypoallergenic diet and flea prevention, treated his skin and ear infections with oral and topical antibiotics, and started him on Apoquel, a wonder drug for managing itchy skin. After several rechecks and tweaking of medications, Felix was finally infection free and comfortable, likely for the first time, and he seemed like a different dog.
A Vet's Perspective on Euthanasia
But not all cases have a happy ending. Euthanasia is undoubtedly a difficult part of the job. Some of my most bittersweet and memorable moments from practice are these end-of-life appointments. At these times the human-animal bond is on full display, and it is an honor to be an observer and help these patients with no options left leave the world with dignity and without pain. While of course it is difficult as a vet to say goodbye to the patients we have come to know, the saddest part of euthanasia is helping their owners navigate this loss.
I'll always remember Lily, a senior Golden Retriever with end-stage cancer, whose middle-aged male owner whispered her special lullaby through his tears as she drifted off to sleep from her sedation. If you are an owner struggling with end-of-life decisions, know this: For their own mental health your veterinarian will not euthanize a pet unless they feel it is the best and kindest course of action, and they will be there for you every step of the way whether or not you choose to be present. It's one of the many hats we wear in our profession.
Vets Work With People as Well as Animals
One thing many find surprising about veterinary medicine is that although our patients are animals, a large part of the job involves communicating with their human pet parents. In fact, in school we practice client communication with actors pretending to be owners. While many people in the field could be described as animal people, clear and empathetic communication is critical to ensure that our patients are able to receive the care that they need. Some of the most difficult conversations revolve around finances.
Unfortunately finances play a large part in the quality of care that many of our patients are able to receive.
Unlike people where medical insurance is the norm, the majority of pet parents do not have pet health insurance, and are caught off-guard by unexpected and costly veterinary bills. Almost all veterinarians require payment in full at the time of service. As devastating as the consequences can be, it is not possible for vets to work for free, nor should they be expected to.
The average veterinarian graduates from school $157,146 in debt. The overhead for keeping a veterinary clinic open and fully staffed with skilled employees and equipment that rivals that used in human medicine is extensive. While many of our wonderful clients understand this, there are some that do not or are simply looking for an outlet for their anger or distress about their pet's condition. And this takes a large toll on us as individuals and the profession as a whole.
Compassion Fatigue and Mental Health
Just like in any other caring profession, compassion fatigue and burnout are common in veterinary medicine. While I would love to focus only on the amazing parts of veterinary medicine, an article on being a vet would be lacking if it did not mention the mental health crisis facing the profession, including the higher-than-usual rate of suicide. There are groups available to help support vets, such as Not One More Vet (NOMV), but the support of friends, family, and clients is also crucial.
Conclusion
I'm one of those people who knew what they wanted to be since kindergarten. Growing up as an only child in a house full of all kinds of pets (that I had talked my parents into and dutifully cared for), I had an obvious love of animals. Coupled with a passion for science and biology that blossomed in high school and college, becoming a doctor of veterinary medicine seemed like a perfect fit.
After college, I attended Michigan State University College of Veterinary Medicine. It took nine years to become a veterinarian: four undergrad, one gap year finishing up prerequisites and gaining practical experience through volunteer work and assisting in veterinary clinics, 2.5 years of classes at MSU CVM, and 1.5 years of clinical rotations in the veterinary teaching hospital.
Even though I dreamed of working with dogs and cats, I spent an equal amount of time learning about and working with cows and horses in school. As the saying goes, "real doctors treat more than one species". After five years working with small animals, I left private practice to spend time with my growing family, but as client education was one of my favorite parts of the job, I have now turned to writing to spread my passion for veterinary medicine to a larger audience of pet parents.
Bestseller No. 1
Nylabone Healthy Edibles Wild Dog All Natural Bone Bison Dog Treats Made in the USA, Giant
LONG LASTING AND HIGHLY DIGESTIBLE- Occupying chew treats for dogs keep your best friend satisfied
HEALTHY DOG TREATS- Made with no artificial preservatives, and artificial colors
USA MADE- We proudly craft all healthy edibles dog treats in the United States
DELICIOUS REAL BISON FLAVORS- Flavored dog treats contain delicious bison flavors dogs love
FOR LARGE DOGS- Size Large dog treats created for dogs up to 50 pounds
Bestseller No. 2
Arm & Hammer Ultra Fresh No Rinse Deodorizing Foam for Dogs, Juniper Mist, 8 Oz | Waterless Dog Shampoo | Baking Soda Neutralizes Bad Odors for an Advanced Clean
WATERLESS DOG SHAMPOO — The Arm & Hammer Ultra Fresh No-Rinse Deodorizing waterless dog shampoo is an easy way to keep your dog clean and fresh without a full bath. Great for in between baths to help your dog look, feel, and smell their best
DEODORIZING DOG SHAMPOO — Great for combatting dog odors, this waterless no rinse dog shampoo is the best dog shampoo for odor. Use this dry dog shampoo for smelly dogs to tackle pet odors
INFUSED WITH BAKING SODA — With the signature Arm & Hammer baking soda as a premium ingredient, this waterless no rinse dog shampoo naturally takes care of pet odors
EASY TO USE — To use, simply apply 2-3 pumps into hand and massage evenly from back of ears to tail, carefully avoiding eyes. Towel dry to speed up drying process. Repeat as necessary. This product is for external use only.
LIGHT JUNIPER MIST FRAGRANCE — Enjoy the light and refreshing juniper mist fragrance left behind by this no rinse dog shampoo for all dogs
Bestseller No. 3
Bestseller No. 4
Bestseller No. 5
Buddy Biscuits Training Bites for Dogs, Low Calorie Dog Treats Baked in The USA, Chicken 10 oz.
HIGHLY PALATABLE TREATS FOR DOGS – Soft and chewy texture made with natural pork liver base, perfect for young puppies
LOW CALORIE TRAINING TREATS – Only 1.5 calories per treats to reward your puppy with good training habits
SMALL TREATS FOR DOGS OF ANY SIZE – 500 dog treats per bag!
REAL CHICKEN – Made with natural chicken for a meaty flavor your dog will love
BAKED IN THE USA ONLY – Made without grain, soy, corn or artificial flavors
Bestseller No. 6
FurZapper Pet Hair Remover for Laundry, 2 Count – Reusable Dog & Cat Hair Remover Tool As Seen on Shark Tank – Removes Pet Fur, Hair, Lint, Dander from Clothes & Laundry – One FurZapper Per Pet
Zaps Fur Off Your Laundry – FurZapper is a non-toxic, re-usable, and effective pet hair remover tool made in the USA, that goes into your washer and dryer to gently remove pet fur, hair, dander, lint, and more from your clothing, pet bed, jackets, and blankets. Includes 2 FurZappers
How It Works? – Place the FurZapper pet hair removal tool in your washer with clothing. When done, place the Fur Zapper into the dryer. Finally, pull out your clean laundry. Avoid using fabric softeners or dryer sheets as it reduces stickiness.
Use One Fur Zapper Per Pet – Patented, skin-safe, fragrance free pet hair remover for laundry where lint and hair are picked up and rinsed away in the wash or moved into the lint trap of your dryer. Double-pack best for up to 2 Medium-Sized Pets.
Alleviates A Hairy Problem With Pets – The FurZapper pet hair remover is a silicone solution with material that provides a flexible, tacky surface that temporarily grabs onto pet fur making it a great alternative to a lint roller or dryer sheets.
Safe To Use On All Clothing – The self-cleaning laundry fur remover is small enough to fit between all clothing, bedding, jackets, dresses, blankets, and sheets as it tumbles and oscillates. Your FurZapper pet fur remover cleans itself in the Washing Cycle and can be used over and over.
Bestseller No. 7
Blue Buffalo Health Bars Natural Crunchy Dog Treats Biscuits, Banana & Yogurt 16-oz Bag
MADE WITH BANANAS: BLUE Health Bars dog treats prove that a healthy treat can be tasty, too. With ingredients like oatmeal, bananas and yogurt, they feature the ingredients you'll be proud to feed your furry family members
CRUNCHY DOG TREATS: For dogs that prefer a crunch, these dog biscuits are oven baked for a texture they'll love
WHOLESOME INGREDIENTS: These dog treats don't contain any chicken (or poultry) by-product meals and are free from corn, wheat and soy. Plus, they're free from artificial preservatives like BHA & artificial colors
HEALTHY DOG TREATS: Made with only the finest natural ingredients and enhanced with vitamins and minerals, Blue Buffalo natural dog treats feature the ingredients you'll love feeding as much as they'll love eating
Contains one (1) 16-oz bag of BLUE Health Bars Natural Crunchy Dog Treats Biscuits, Banana & Yogurt
Bestseller No. 8
Treat Dispensing Puzzle Toys for Small Dogs,Interactive Chase Toys,Slow Feeder,Perfect Alternative to Slow Feeder Dog Bowls to Improves Pets Digestion,Barbell-Shaped Dog Toys
[Attract dogs' attention]:The toy special inner structure controls the eating speed of your pets and great for dogs digestion. Just fill the toy with your dogs favorite treats, when the slow food toy is pushed by pets, it will roll and then leak out snacks and the toy will attract dogs' attention for toy and crazy about it.
[Increase pets intelligence]:The interactive chase toy combine puzzle with food treat dispensing.The pet pushes it in order to get food ,will increase pets intelligence.
[Prolonged play]:The dog treat dispensing toy is designed to limit the amount of treats your dog gets while encouraging more extended playtime. This is intended for supervised playtime for pets and is not a chewed toy.
[Easy to use]:The interactive toy can add treats easily which is disassembles design.
[Material upgrade]:The dog interactive chase toys made of ABS ,which is sturdy. TYPE is a kind of soft rubber roller which is more silent when rolling. Do not leave toys with unsupervised pets. Remove and replace toy if damaged. And If the product has quality problems, we provide a lifetime return service.
Bestseller No. 9
ZIKATON Dog Toys for Aggressive Chewers, Tough Dog Squeaky Toys for Large Medium Breed Dog, Indestructible Dog Toys, Durable Dogs Toys with Natural Rubber
Squeaking toy: our product is a toy with built-in sound generating device, which makes squeaking sound during the chewing process of dogs. Squeaks are not easily damaged and lose their function. Generally, the squeaking function can be used for a long time.
Apply snacks on toys: our products are designed with grooves, which can apply snacks such as peanut butter on toys. This can attract dogs to play with this toy. Thereby increasing the time spent playing with toys.
Natural rubber durable material: we use 100% natural rubber material. Even if the dog accidentally eats the fragments, it will not affect his health. The rubber material is very thick and suitable for medium and large dogs of 7-28kg and 15-60lb.
Milk smell: we use 100% real food ingredients to make flavor and fragrance. The smell of milk can stimulate a dog's chewing reaction
Free return service: we will try our best to provide customers with the best service on dog bite toys. If you need to replace or refund our products, please click "contact us" immediately and we will replace or refund them for you.
Bestseller No. 10
Vet's Best Dog Toothbrush and Enzymatic Toothpaste Set | Teeth Cleaning and Fresh Breath Kit with Dental Care Guide | Vet Formulated
SOOTHING AND EFFECTIVE – Vet's Best Enzymatic Dental Gel Toothpaste is a veterinarian formulated soothing and effective mix of aloe, neem oil, grapefruit seed extract, baking soda, and enzymes
CLEANS AND FRESHENS – Freshens breath and gently cleans away plaque and tartar
PART OF A HEALTHY REGIMEN – Supports your dog's dental hygiene between annual cleanings at your vet's office
NATURAL FLAVORS – Your dog will love the great taste. You will love how it brightens and whitens teeth while freshening the breath
SAME FORMULA, NEW PACKAGE – The same great Vet's Best dental gel is now available in an easy to use squeeze tube